Paper lanterns are often found at festivals. So no better time than the holidays. Paper lanterns are often found in cultures of China and Japan.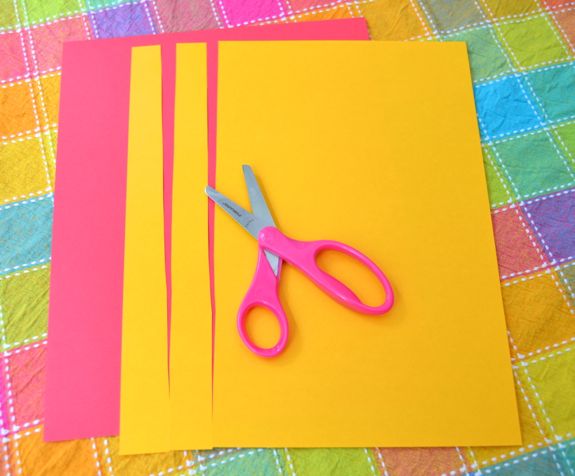 Make paper lanterns:
using 2 sheets of colored paper, scissors, pencil and stapler
Cut two strips down the long side of one of the sheets and set them aside.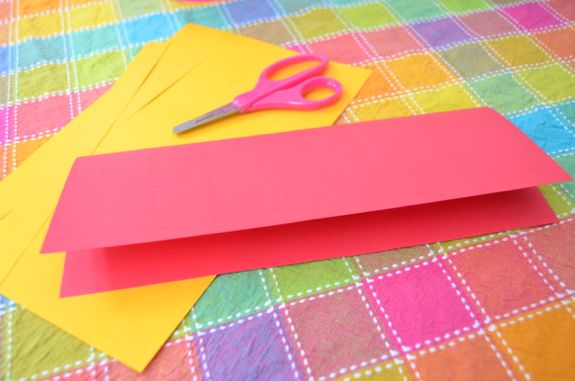 fold the second sheet of paper in half to form a long and skinny rectangle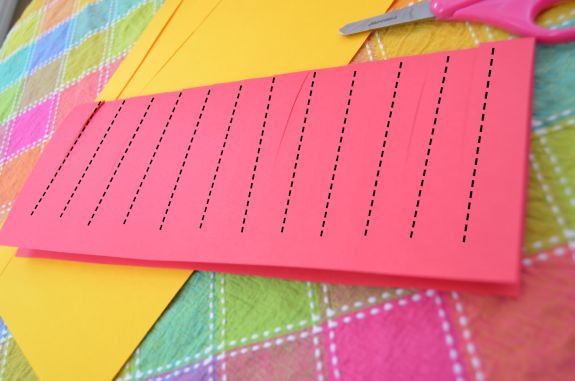 Using a ruler make even dotted lines on one piece of paper. Then use scissors to cut along the lines leaving a bit at the end not cut.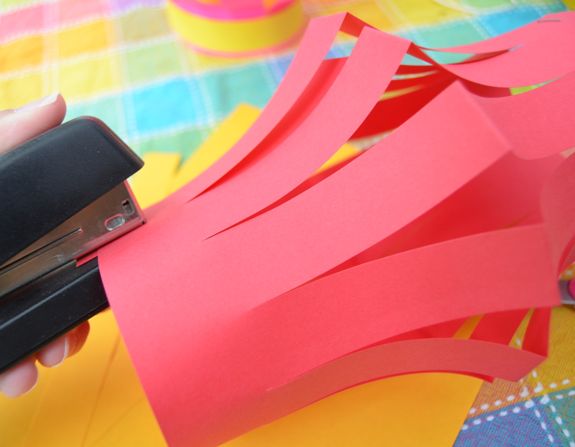 Open it up, and roll it to connect both of the ends. Staple into place as shown.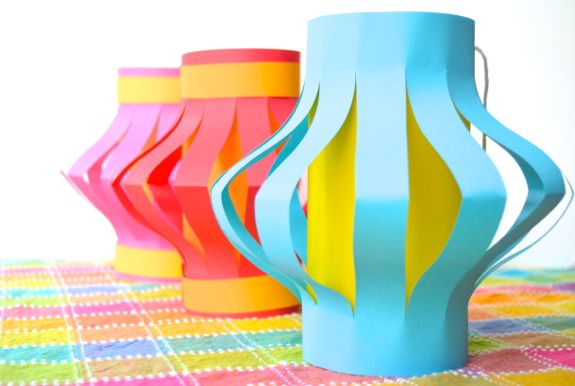 Roll up the first sheet of paper and insert it into the lantern. Staple it into place. Use the strips of paper you first cut off to decorate your lanterns, if desired.
craft resource here
retweet this post here
shared this post at these blog hops, parties and linkups
over the moon