"I believe in art that is connected to real human feeling, that extends itself beyond the limits of the art world to embrace all people who are striving for alternatives in an increasingly dehumanized world. I am trying to make art that relates to the deepest and most mythic concerns of human kind and I believe that, at this moment of history, feminism is humanism."
Judy Chicago Signature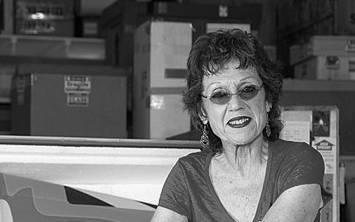 Judy Cohen was born in Chicago Illinois 1939. Right as the depression ended a star named Judy was born. Judy's parents were Jewish who voiced their belief in family and left wing politics. The young girl would create drawings at the age of 3 while attending classes at the Institute of Chicago. The early art lessons would be inspirational and soon the artist Judy Chicago was born. The strong artist would see many changes in the following years some led by life, others by her own cares and inspirations.
Judy Chicago would receive a formal training at UCLA. In 1964 she received her M.F.A. The early work of Jdy was that of female sexual expression. These pieces were often rejected by her peers leaving her to turn from this path and more toward sculpture. The sculptures seemed to comply with that of the geometric style found in many pieces in the art world during the 1960s. But when her life turned upside down and her husband died in a car accident her art style would change again.
The works she created were more expressive and personal. They seemed to be rooted in her personal feelings of grief. She traveled back to her early works emphasizing the body but this time in abstract form. The works could still be easily interpreted as a male dominating a female. It may of been that Chicago herself felt this way in her own life. Female body parts became the subject of choice during Chicago's art work of the mid 1960s through 1970s. In 1969 Chicago remarried but refused to take his last name. She chose to keep Chicago as a tribute to her hometown.
The 1970s was a time in America for women to be all they could be. The art world also had women who were very involved in the Feminist movement. Their goal was to call attention to reflect the lives of women, the roles that women artis play and to alter the conditions under which contemporary art was produced and received. The art world was one that had been dominated by men from the beginning when artist were first recorded. Now a movement was being put into picture, a movement that both the art world and politics together. Women artist began to take a stand for their selves. One of these artist was Judy Chicago who brought her beliefs of women into view.
Judy Chicago used the art mediums of needlework and embroidery to help bring her feminist vision to reality. She was not only an artist but an educator and organizer. The women's movement of the time helped her rebel against the male dominated art scene during the 1960s. Chicago worked on creating pieces that helped recognize the achievement of major female historical figures. Other pieces demonstrated works of needlework, ceramic decoration, and glass.
Judy Chicago also sought changing how women artist were trained. It was her dream to make a broader access for women artist to be visible in contemporary art. Creating several organizations to help promote women artist Chicago continued to fight on.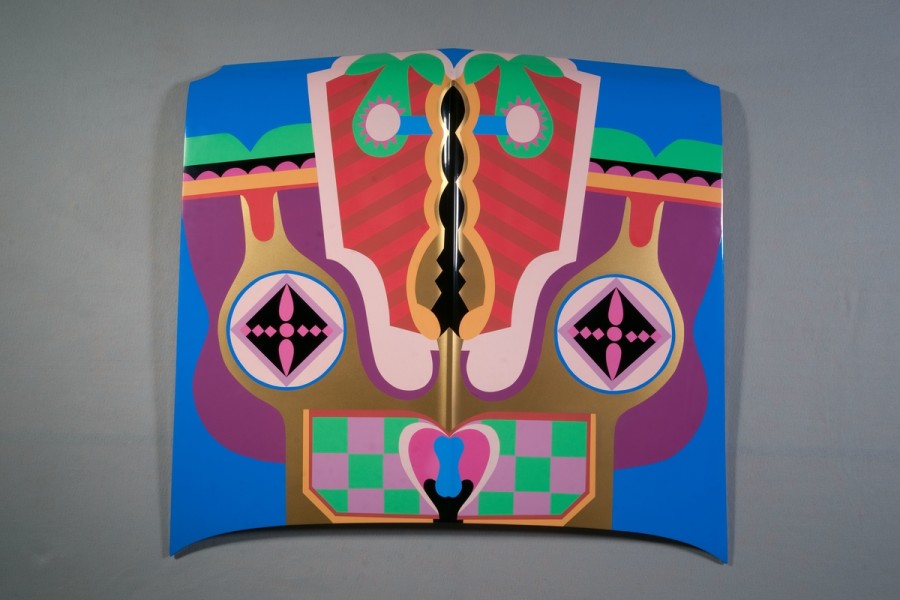 Judy Chicago has many pieces of art that have been archived in one of many places. The Schlesinger Library at Radcliffe College holds many pieces of her personal work. A collection of women's history and culture books that belonged to Judy Chicago are housed at the University of New Mexico in 1999. Judy was honored with the UCLA Alumni Professional Achievement Award, she also was awarded with honorary degrees from Lehigh University, Smith College, Duke University and Russell Sage College. Judy Chicago was awarded with a Visionary WOman Award from Moore College of Art & Design. She was a honoree for Women's History Month in 2008 at National Women's History Project. Chicago donated her collection of feminist art educational materials to Penn State University in 2011.
Judy Chicago has strived to keep her art knowledge up to date. She has even explored attending car - body school to learn air-brushing and has worked with glass as well. Chicago was interviewed by Gloria Steinem on her "goal as an artist" Chicago shared that many pieces of her art was created with the thought of all being seen through the male gaze.
Judy continues to show her art, teach others and speak on her thought and that of being a woman.