Many stories of great women have been shared through out the years. Stories like that of
Susan B Anthony,
Harriet Tubman
, and
Amelia Earhart
But we all have our stories to share and each of us are important and fight in our own way for women simply by being one.
Today lets look at someone who started life meager and now helps others to improve their own lives. All this while holding olympic and other records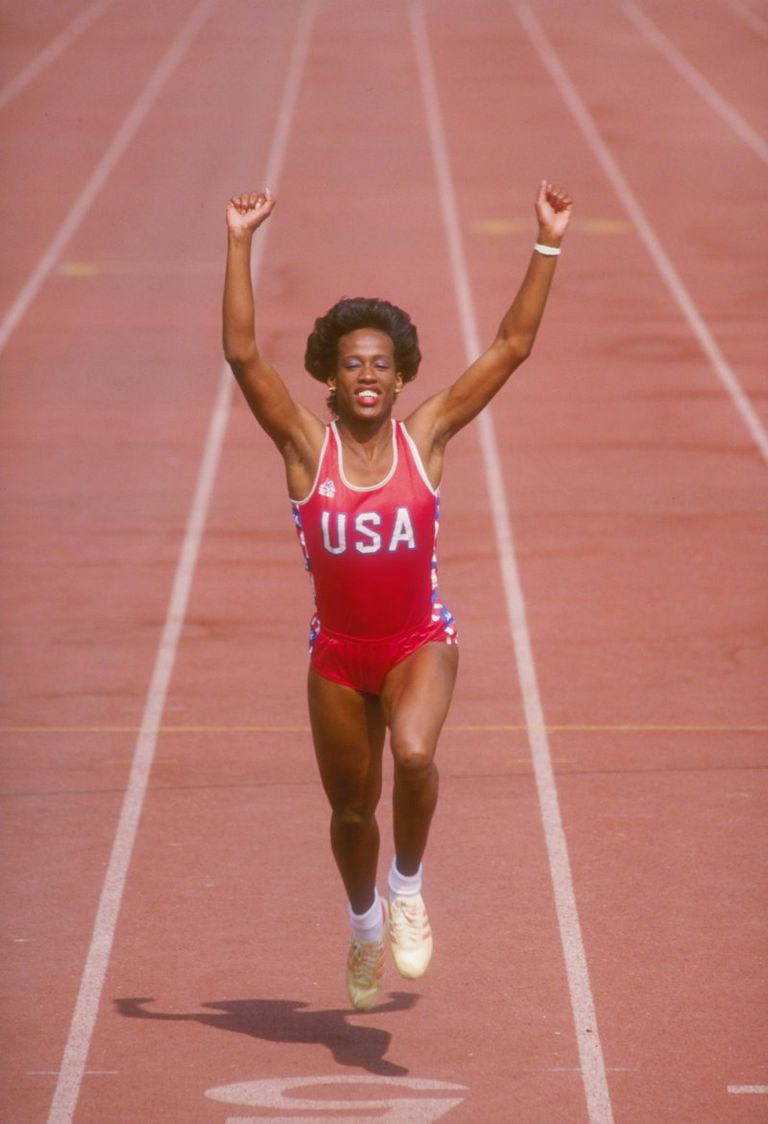 Jackie Joyner Kersee best known for her dominance in women's track and field. Born in 1962 in East. St. Louis, Illinois. Daughter of teenage parents Alfred and Mary Joyner. Named after Jacqueline Kennedy with one proud grandma declaring "Some day this girl will be the first lady of something" Jackie's mother wanted to ensure her daughter did not grow up to fast. A house rule of no dating til 18 was created early on. This forced Jackie and her brother to concentrate elsewhere and together they chose track. The brother and sister would both win gold at the 1984 Olympics. Al would marry Florence Griffith another track star.
Jackie started winning early at the age of 14 at a community center. Later she would be a state champ in high school. She not only ran track but played basketball, volleyball and cheered on her brother as well. She had it all brains, beauty and brawn.
After high school she attended UCLA. Her mother would pass early at the age of 37 from meningitis. She wanted to prove herself even more to honor her mother. She met her husband Bob Kersee at college he was an assistant track coach. She would be convinced to use her talent in multi events. Jackie Joyner Kersee would win silver at the 1984 Olympics. and set an American record in 1985. 1986 would see her marry her coach and friend, and set a new world record at the Goodwill Games in Moscow. She would become the first woman to score the highest points. She would also earn the Jesse Owens award as well as the James E. Sullivan award. She was not done her career would span 15 more years until her retirement in 2001. She now helps other youth, adults and families to improve their quality of life and their communities.
shared this powerful woman's month informational post at
Jay Tried and True====
Smell Good Sunday
inspiration monday