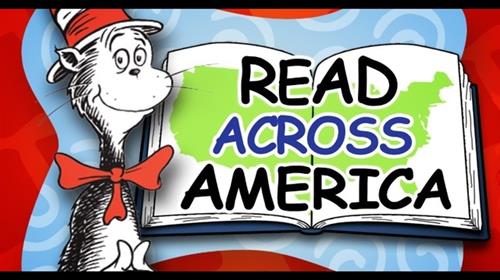 The National Education Association created Read Across America to serve as an initiative on reading. March 2nd is not only the birthday of Dr. Seuss but also National Read Across America Day in the United States. If March 2nd is not a school day then the event is hosted on the school closest to March 2nd.
May 1997 the NEA created a small reading task force to come with a big idea. The group wanted to make reading exciting for children. The idea was to hold it in conjunction on Dr. Seuss's Birthday. March 2nd 1998 was the first reading celebration in America. Read Across America was to help motivate children to read. As we all know reading is an important factor in student success. Creating successful readers in our children should be motivation for them to do better in school.
Elementary teachers, secondary teachers, higher education faculty, education support professionals, school administrators, retired educators, and students preparing to become teachers who make up NEA members in national organizations and associations to give their support to Read Across America.