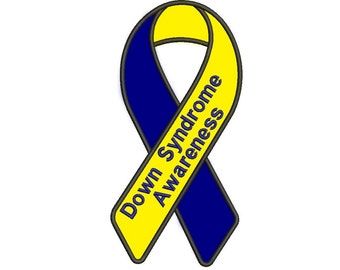 October is Down Syndrome Awareness Month. It is a chance to spread awareness of the abilities and accomplishments those with Down Syndrome have achieved. It is not to celebrate the disability but it celebrating the abilities. It is also about learning exactly what Down Syndrome is many do not truly know.
John Langdon Down a physician in 1866 determined Down Syndrome as a disorder. He was not truly aware how Down Syndrome arises. It was not until 1959 that Down Syndrome cause was discovered to be a genetic disorder and the most common cause of cognitive impairment.
Those living with down syndrome have improved life spans of 60 years in 1983 the average lifespan of a person with Down Syndrome was 25 years. Most children with DS function in the mild to moderate range of cognitive impairment. Those living with Downs often have physical and intellectual delays from birth. Many living with down syndrome can now live independently on their own as adults. A few have decided to get married and live as a couple.
Individuals with Down Syndrome were once institutionalized this no longer happens. Americans with Down Syndrome have the same human and civil rights as all other Americans. Many individuals with downs will graduate from high school and go onto to college and some have received graduate degrees. Work, Volunteering, and voting are all things that we (ALL) can look forward to as adults.
shared at
friday frivolity