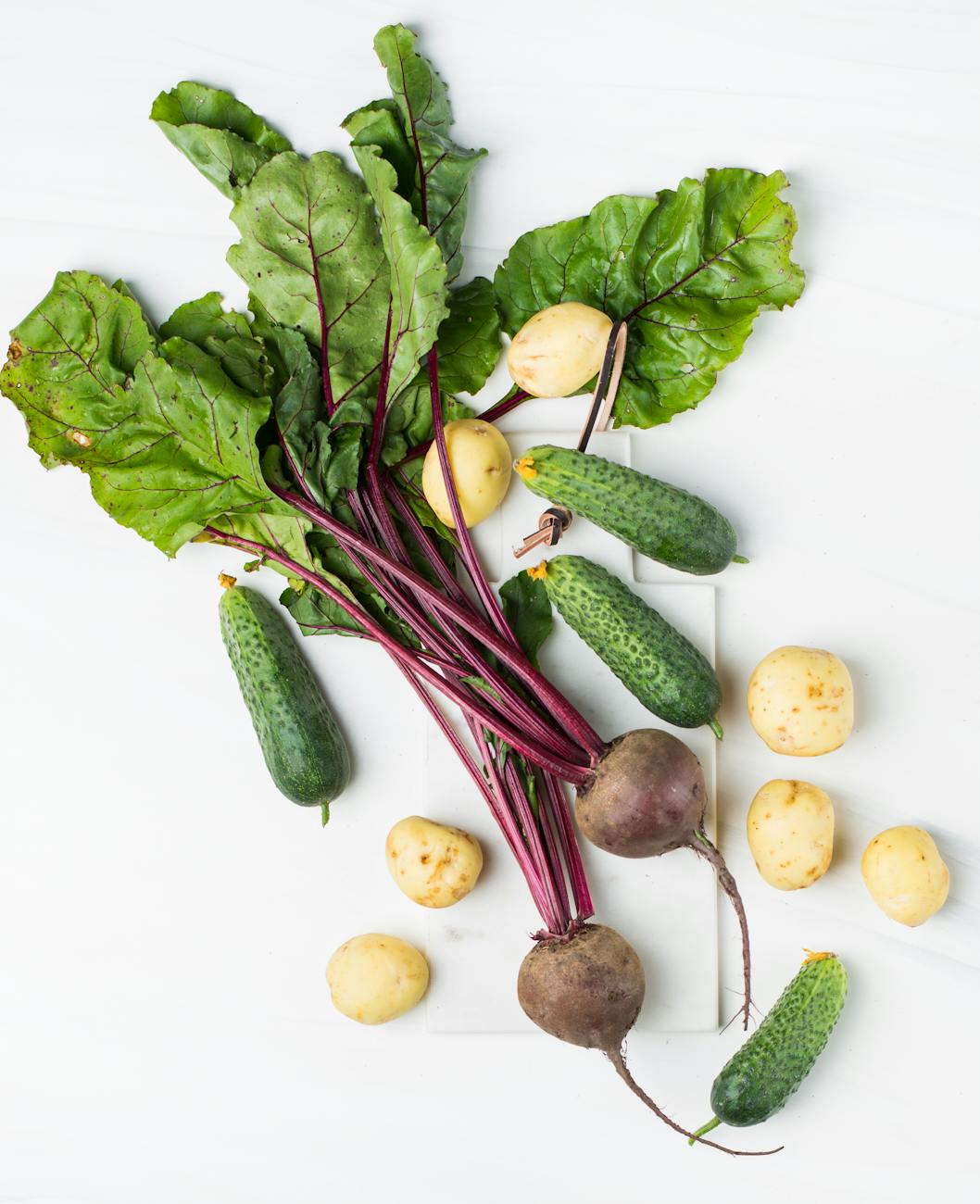 This potato salad is made from not only potatoes but beets as well offering it a pretty pink color
6 small to medium russet potatoes, peeled, cooked and cubed
1/2 a large beet, peeled, roasted and cubed
5-6 medium eggs, boiled and chopped
1 cup cooked sweet green peas
1 large stalk of celery, diced (1/3 cup)
1 large carrot, peeled, boiled and diced (1/2 cup)
1 cup mayonnaise
1/2 onion, finely diced (1/3 cup)
1/4 cup yellow mustard
1/2 teaspoon onion powder
1/2 teaspoon garlic powder
1/2 teaspoon salt
1/4 teaspoon black pepper
Peel and roast your beet in a 350℉ oven for 45 minutes or until you're able to easily pierce it with a fork. Peel and boil potatoes in salted water for 25 minutes. Cut carrot in half and boil for 10-15 minutes with sweet peas. Boil eggs for about 10 minutes.
Once cooked dice up your potatoes, beet, celery, carrots and eggs.
To a small bowl combine mayonnaise, mustard, onions, celery, garlic, onion powder, salt, black pepper to make dressing; mix well.
To a medium-large bowl add potatoes, beets, eggs, green peas, carrots, dressing and mix well until you get a nice pink color. Chill and serve. Enjoy!
Shared at
facebook
linkup === tweeting 4 us #2 === 5/17 -- done