As a mother of 6 and grandma of 4 ,,, working outside of the home 30+ hours a week.... having my own business and my blog You can say I am quite busy so when it comes to meal prep I love those easy meals. This is a delicious cake recipe where all you have to do is dump it in the pan and the largest part of your work is done. Hopefully you will like it as well.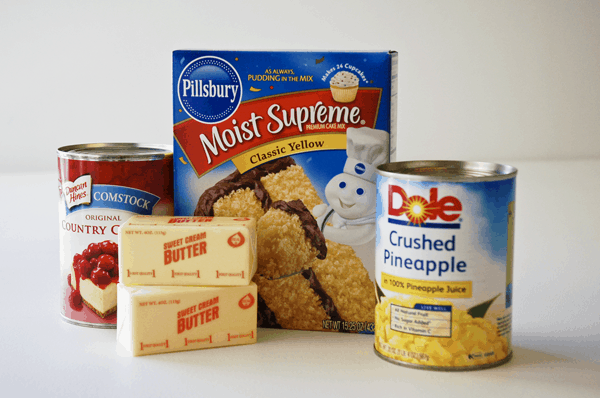 1 can Crushed Pineapple (not the tiny can, and do not drain it)
1 can Cherry Pie Filling
1 box Yellow Cake Mix
1 cup butter
Spray a 9 x 13 baking dish with Pam or other spray oil.
Pour in the crushed pineapple and juice and spread out on the bottom of the pan.
Pour the cherry pie filling on top (it will not spread out evenly).
Sprinkle cake mix over the cherries.
Melt butter and spoon over mixture.
Bake at 350 degrees for 1 hour.
Enjoy
recipe resource
here
retwet post
pin post
shared at
facebook linkup