Spring has arrived and with it comes little league sports. Both my grand-daughter and grand-son play.
While I love to see them having fun I also want to make sure they are safe. Good exercise is something we all need but overuse is something that all baseball coaches and those that love the players should be aware of. Each year there are over 100,000 injures related to playing baseball and softball that occur among children 5 to 14.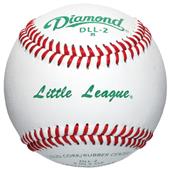 For the most part youth little league ball is one of the safest sports as well as one of the most popular youth sports in the United States. There are 8 million plus children ages 6 to 17 that play each year. A few tips to help make sure your little leaguer has fun and less chance of injury here are a few tips for you
For batters: batting helmets with face protection, such as polycarbonate eye protection or metal cages.
For catchers: helmets, masks with throat guards, chest protectors, and shin guards.
For male players: hard plastic athletic cups.
For all players: shoes with rubber-spiked soles.
Coaches should be prepared to call 911 and have rapid access to an automated external defibrillator if a player experiences cardiac arrest or a related medical condition.
All coaches and officials should be aware of extreme weather conditions, such as excessive heat or lightning, and postpone or cancel games if conditions worsen and players are at risk.
Parents and coaches should recognize that not all children will develop at the same rate, and repeated instruction and practice are essential for young baseball and softball players to acquire basic skills while learning the fundamentals of the game.
please consider sharing this post
retweet post
here