Budgets can be tight and many health insurances do not cover dental care. With this in mind here are a few ideas that can help you take care of your families teeth and save a few $$ along the way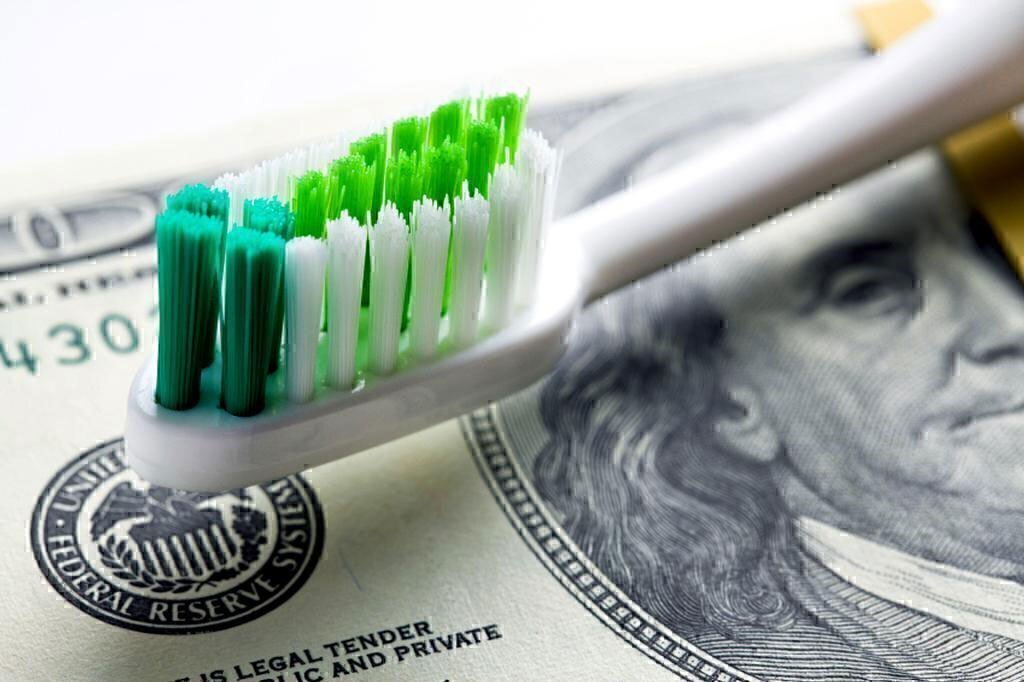 One of the best ways to save your dental $$ is through your toothbrush, toothpaste, water and brushing twice a day for 2 minutes each time. This formula has been shown to save billions of cavities each year. Committing to brushing , flossing and eating a healthy diet is a great way to begin. While these are easy tasks to complete they may end up saving lots of money later on. After all the cheapest cavity is the one that never happens.
In addition to brushing, seeing the dentist for regular cleanings should be included as well. Cleanings cost less money than dental procedures , thus should not be forgotten. Other ways to save money include:
inquire about discounts at the dentist. Some dentist also consider payment plans or paying up front with a discount applied
if you plan to have dental work done, get a written plan as to what will be done and how much it will cost you
have a dental school in your area?? Often the students will be looking for chances to work on teeth to gain experience. This often can save great money
have a dentist that you trust and know will complete the work correctly it may be cheaper in the end to visit your well known dentist than trying to find ways to save money. The reason is because getting the treatment done correctly the first time may save you if you need follow ups because of a botched job
shop around be aware of what your dental insurance will pay for
While dental work is stressful enough do not add to the stress by worrying about financial issues.
retweet this post
here