Spring time to native Americans is often very religious. Thousands of years ago in prehistoric times many of the Native American cultures took place. Many believe that Native Americans may have migrated from Asia across a once present but now gone land bridge that may have occupied both Alaska and Russia. However, many others believe that the indigenous Americans have always been present in North America.
No matter the origins of beginning Native Americans have for long had developed religious beliefs. Many of the early beliefs were noted by Europeans who arrived on North America during the 1600s. The observed behavior was not understood and the Native Americans did not care to share their beliefs. Thus, what was noted was written in questionable measures.
Many of the Navajo ceremonies speak of God, the Sun, Earth, Moon and Sky. The religious practices emphasize healing rituals from curing diseases to healing relationships among all living things. One spiritual ceremony is known as the nine day Mountain Chant marks the start of the transition to the season of Spring. Prior to the winds of spring the ceremony will take place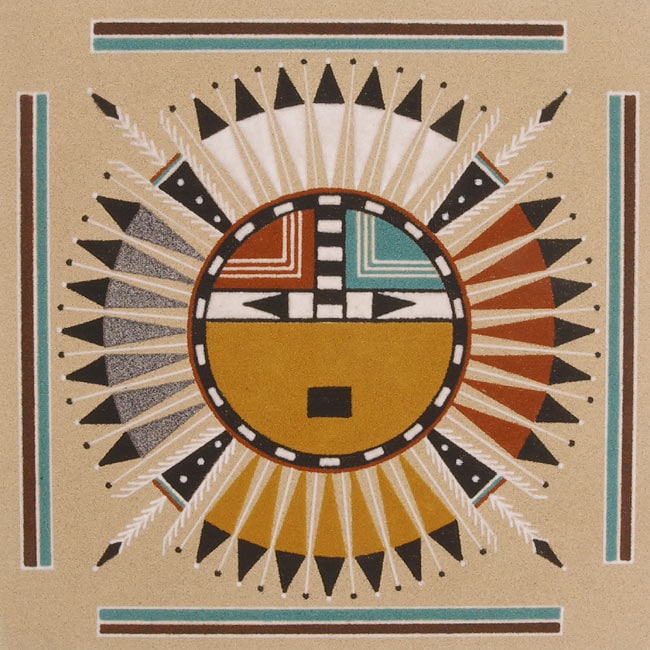 If this ceremony was held at any other time the danger of deadly lightning and snake bites are very much present. The chant that is said is part of a curing ceremony that is for those that are sick, restores order and balance in human relations. The chant tells the legend of a Navajo family eldest son.
The young man is captured by the Utes but manages to escape with help from the god. Through his return home he will come up against many hazards. Fighting thru the problems he will learn a great deal about magic and ceremonial acts. Finally he returns home to see that his family has grown into an entire tribe. Therefore it is said that the message must be told and many visitors outside of the Navajo Nation are welcomed in to hear about it.
retweet post
here
shared at these blog hops, linkups and parties
saturday sparks
shared at these facebook group linkups
twitter and pinterest fans --- twitter like --- March 23 - 24