An area code is defined as
a three-digit number that identifies one of the telephone service regions into which the US, Canada, and certain other countries are divided and that is dialed when calling from one area to another.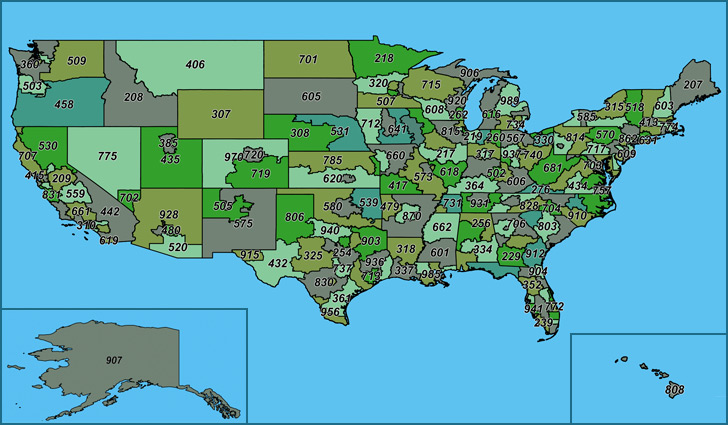 Who would have known that the invention of Graham-Bell would have led to a million phone users?? In the United States of America their are a number of regions. These regions are known as Area Codes. Geographic telephone dialing areas are based around major cities. There are some entire states including Idaho and Montana that have only one area code for the entire state. However, states such as California and New York have multiple area codes.
Area codes were first used in 1947. Previous standard 7 digit dialing codes were becoming over used. The answer occurred January 1st 1947. Simply adding 3 number code before the 7 digit number allowed for hundreds of millions of number to be issued. In addition the North American Numbering Plan Administration was deemed responsible for any needed adjustments.