What's in my cup you may ask?? Only one of my all time favorites at Christmas time White hot chocolate with a topping of candy cane.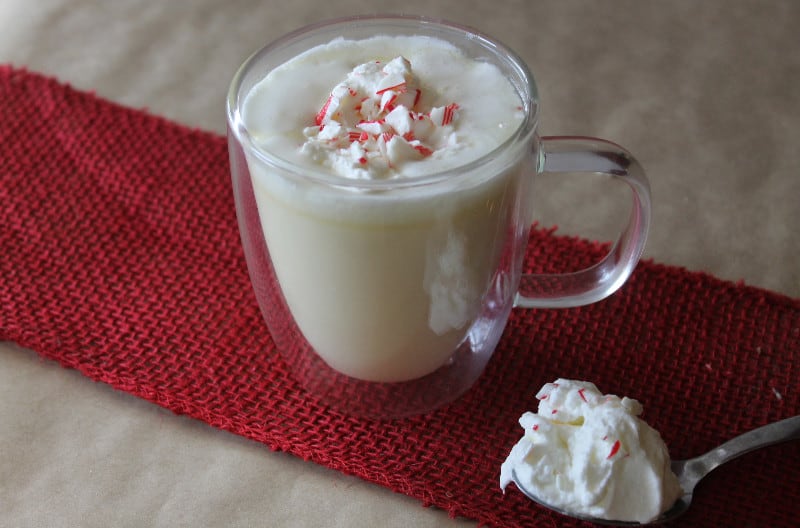 2 cups Whole Milk
1/2 cup white chocolate chips
1 T. granulated white sugar
1 tsp. peppermint extract
1 candy cane for garnish
Put 1 candy cane in a plastic bag and tap firmly but gently with a mug, mallet, or rolling pin to crush.
Place milk, white chocolate Chips, and sugar in a saucepan over medium heat.
Whisk often, stirring until completely dissolved, and warm throughout.
Stir in peppermint extract.
Top with whipped cream and a sprinkling of crushed peppermint
recipe resource
here
retweet post
here
shared at these blog hops, parties and linkups
link your stuff
shared at these facebook groups
twitter marketing --- click thru --- 12/30