The last few days has seen the mercury creep upwards. While it is not summer yet, the weather the last few days makes it seem as if it is all ready present. Most of us will be in search of an icy cold drink and a non-cook meal on these hot days. Many of us simply want to cool down. One of my favorite dishes to serve on hot days would be salads. The best thing is many of them can be made with ingredients that are in season.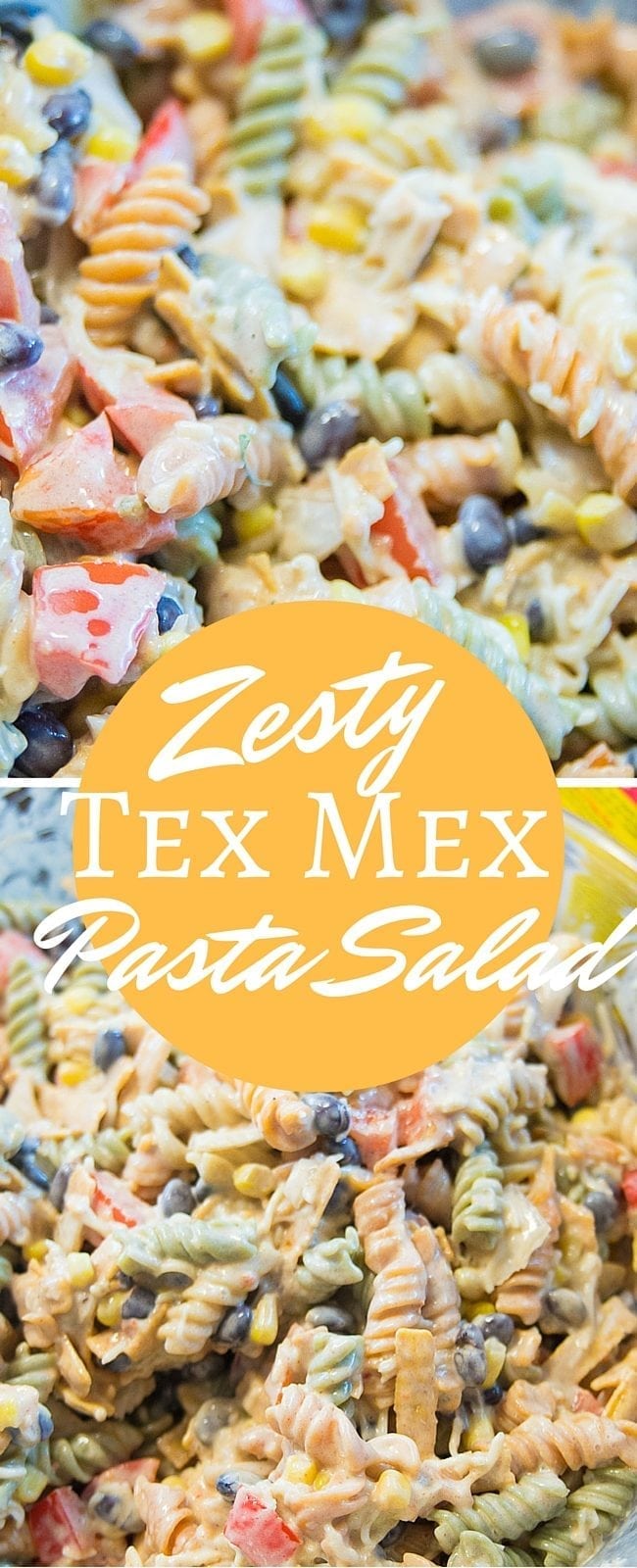 1 12 ounce box colored rotini
1 bottle Ranch Dressing
1 package Zesty Ranch Dressing Mix (alternatively, you can buy Hidden Valley Ranch Zesty Dressing)
15 ounce can black beans
15 ounce can corn
1/2 medium red pepper diced
1/2 medium red onion diced
1 large tomato , diced
1 1/2 cups grilled chicken strips
1 cup Mexican blend cheese
1/2 of a 3.5-ounce bag of tortilla strips
Cook the full package of noodles according to instructions. Drain excess water and place noodles in a large bowl. Add drained can of black beans, corn, red peppers, onions, tomato, cheese, and chicken strips, and toss. Add the ranch dressing and tortilla strips and toss to combine immediately before serving.
recipe resource
here