September is always a busy month around here, With summer break over and school back in this means that fall sports and groups are meeting again as well. Weekdays are busy with school followed by after school chores and homework. Throw in a meeting or sport practice and their is little time life to enjoy ones life. This includes mom and nana as well. This is why I choose to use the slow cooker to help me with the main meal of the day. If your life is much like mine you will enjoy this recipe easy to prepare with lots of taste.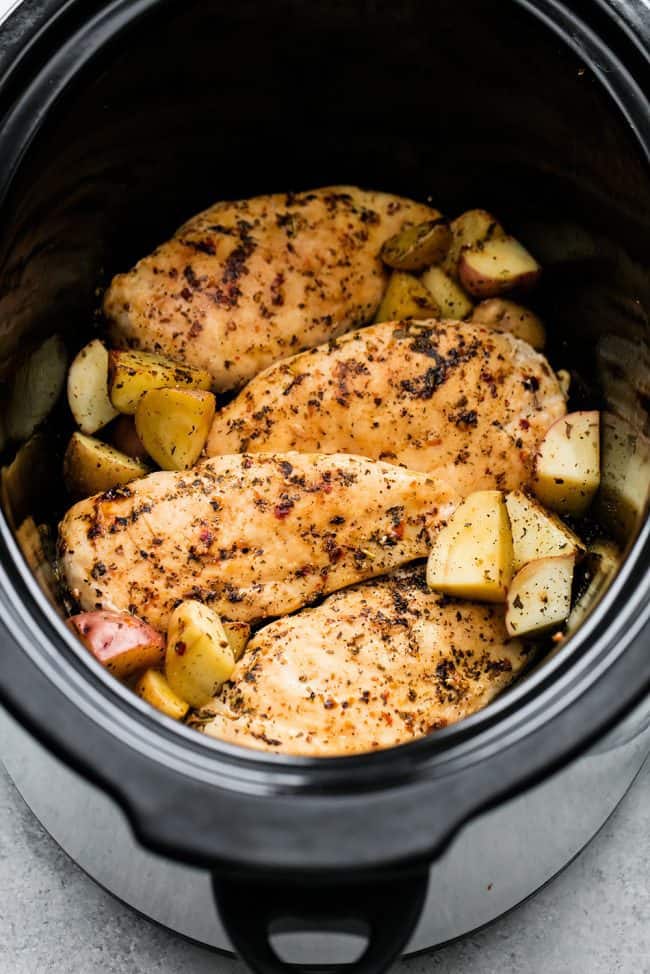 4 boneless skinless chicken breasts or 4-6 chicken thighs
3 cups chopped potatoes (about 1½ inch pieces)
3 tablespoons oil
1 tablespoon Italian seasoning blend
1 teaspoon garlic powder
salt and pepper to taste,
fresh herbs for garnish (optional)
In a large bowl combine chicken and potatoes. Drizzle with oil and stir to coat. Sprinkle salt, pepper, garlic powder and Italian seasoning over the chicken and potatoes, then toss to coat well.
Transfer to slow cooker (OR optional step: cook chicken and potatoes in a large skillet/pan over medium high heat for 2-3 minute to brown before transferring to slow cooker to cook all the way through), cover and cook on low for 4-6 hours until chicken is cooked through and potatoes are fork tender.
Garnish with fresh herbs like oregano and thyme (optional) and serve hot.
recipe resource
here
shared at these blog link ups retweet the
post
good morning monday
foodie friday
whats for dinner
shared this post at these fb groups
retweet the words 9/5
blog support group - ct weekend 10/6