Geography Awareness Week is celebrated in the United States in November. It is a great chance to explore ideas that are connected to both the world and daily ideas. From foods we eat to products we buy the world has many outlets. Thus this week of Geography Awareness is important so individuals can make effective decisions, understand geo-spatial issues and even be able to recognize impacts as global citizens.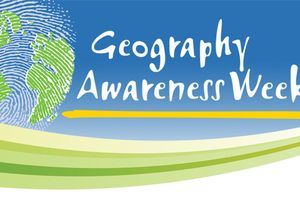 American Schools lack greatly in the subject of geography. Geography week is important to bring about discussions that will help bring awareness to places around the world. Each year more than 100,000 Americans will participate in Geography Awareness week. A presidential proclamation more than 25 years ago helps bring awareness to both the young and old alike.
Because my grandfather came to America from Sweden I thought I would share a bit about Sweden with you. First of all you may start the day off with some Swedish Pancakes. You may want to check out this blog post to read more about
these pancakes
Swedish Pancakes
2 cups milk
3 tablespoons butter, for the pan
For serving: lingonberry preserves, sugar, whipped cream, maple syrup
Whisk the eggs and milk in a large bowl, and then add the flour and salt. Whisk to combine but don't worry about the lumps.
With the butter standing by, heat a 9 to 10-inch pan (a crepe pan works great) over medium heat. When it's hot but not smoking, put a little butter in the pan and swirl it around. Ladle in scant 1/4-cup pancake batter and swirl the pan so the batter spreads out evenly. Let it cook for a minute, until the underside is lighht brown. Use a spatula to flip the pancake over and allow to cook for another 40-seconds to a minute, until the second side is browned. Move the pancake over to a plate and repeat with the remaining batter. If you have two pans of the right size, using them both speeds up the process.
To serve, lay a pancake flat on your plate and sprinkle a little sugar onto the pancake. Then spread on lingonberry (or other) preserves or fruit. Roll it up and repeat with one or two more. Then top with whipped cream and maple syrup if you like, and dig in!
Sweden is ran by a monarchy. A new succession act that is gender neutral is in place. This is a grand difference as heirs of the past had to be male. Sweden is considered the world's most stable and egalitarian democracies. The monarchy has strong roots and public support. The King is Sweden's head of state as well as a standing unifying symbol.
The monarch is not politically powerful as they have no formal power. The king's duties are ceremonial and representative.
Next we may want to dress in the top fashions of Sweden and take a look around as well as get a bit to eat.
Some places we want to be sure to check out:
The capital of Sweden , Stockholm is the sight of a great museum The Vasa Museum is a popular place to visit and attracts nearly a million visitors annually. The museum opened in 1990 and inside celebrates the pride of Swedish Imperial fleet. In 1628 the Vasa battle ship sank on its maiden voyage. For more than 300 years the ship laid under the icy waters. In 1961 the ship was averaged and now many come to see the time capsule.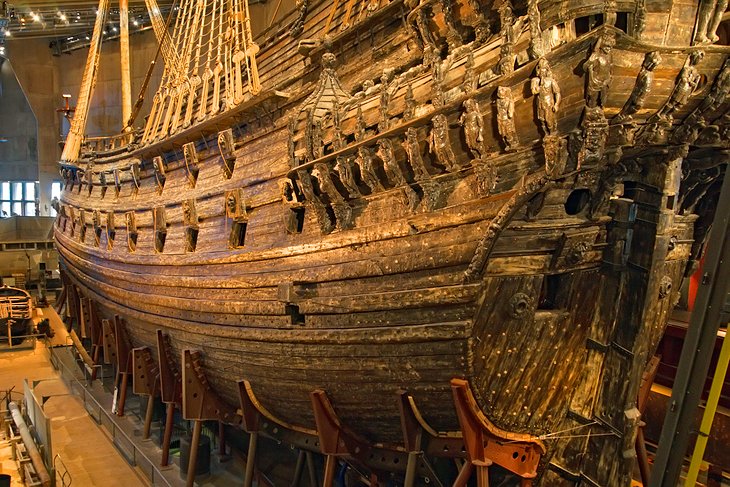 Sweden is also home to the world's oldest open air museum. Skansen is a historic village made up of houses and farmsteads from all over Sweden. The museum shares the culture of both rural and urban at various periods from 1720 to 1960. Churches, schoolhouses, manor houses, shops, mills, workers homes, artisan's shops, a bakery, a funicular railroad, and a number of complete farmsteads. Costumed interpreters carry on the everyday work, demonstrating the crafts and skills, performing household and farm tasks. Zoo animals that are native to Sweden are housed at a children's zoo
Fairytale Drottningholm Palace located on the island of Lovo is the location of the UNESCO World Heritage Site. It lies near the Stockholm and is the palace where the Swedish Royal Family. The theatre museum is a great location to see period stage costumes and stage scenery

.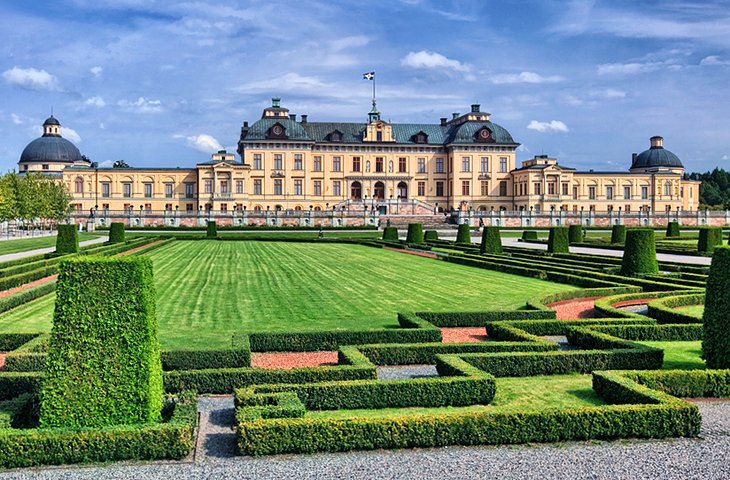 Now that you know a bit about my grandfathers great country where the language is Swedish and while there is a king there is also a democracy.
retweet post
here
shared at these blog hops, linkups and parties
dishing it and digging it
shared this post on these facebook groups
social media network ---
- click thruough 11/13