One of the hidden treasures in the state of Illinois in my opinion is "Little Egypt" So you have never heard of it before?? May I ask if you have ever been below Chicago?? One of the Midwest's best kept secret is southern Illinois. The natural beauty and deep history offers it a bit of uniqueness.
Southern Illinois is a great place for those that like to climb. There is natural areas to get the same workout others get in the gym. Places by the name of Cedar Bluff, Drapers Bluff, Jackson falls, Fountain Bluff, Giant City and Cahokia Mound
Many think of Illinois and the many rows of corn that grow there. Illinois is also home to more than 20 wineries and vineyards. Southern Illinois plays host to two wine trails Come for a visit and while you are here you may want to sleep in a tree house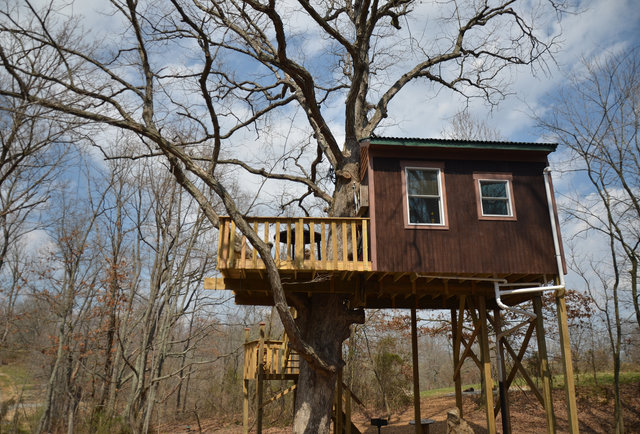 IF you were like me then you had a tree house as a kid. These homes are perfect to live out a childhood dream by sleeping in the treehouse. Each treehouse is equipped with a bathroom, kitchenette, heating and air conditioning. However, if the tree house sleeping is not for you then try staying in one of the many log cabins originally built in 1852.
So get out there and come visit Southern Illinois
retweet post
here
shared at these blog hops, parties and linkups
mad skill monday
shared at these facebook group linkups
bloggers united --- ct --- 1/8