Beady candy cane ornaments have been made by me since a child. I carried this tradition over to my children and now my grand-children as well. They are simple and quick ornaments to make for the tree or add them to a present for an extra bonus.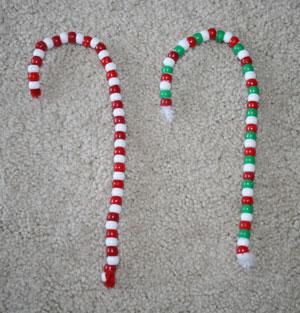 Red and white pipe cleaners
Red and white pony beads (or any other type of bead with a large hole in the middle)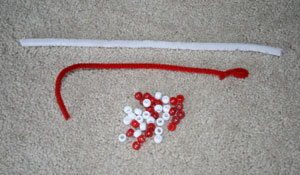 Twist a small loop at one end of the pipe cleaner. This is to keep the beads from slipping off the end.
Have your child string the beads onto the pipe cleaner, alternating red and white beads. This part also makes a good sorting exercise with younger kids.
When you get to the other end of the pipe cleaner, twist a small loop in that end as well.
Bend the beaded pipe cleaner into a candy cane shape and hang on your Christmas tree!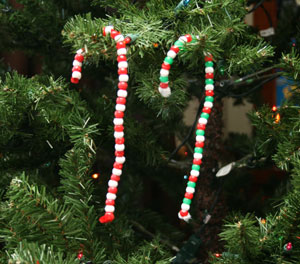 The entire family can make a candy cane ornament to hang on the tree. They are easy enough to store from year to year as well. Younger kids can work on their fine motor skills by making these candy canes.
retweet post
here
shared post at these blog hops, linkups and parties
link your stuff
shared post at these facebook group linkups
blog and social media ct === 12/31