Bacon is one of those things that nearly everyone likes. If you are one of the few that do not like it (((LOOKING AT YOU STRANGELY)))) I beg you to try this tasty recipe. Bacon wrapped little wienies is perfect for any get together. This time of year I am thinking of football game tailgates and the sort.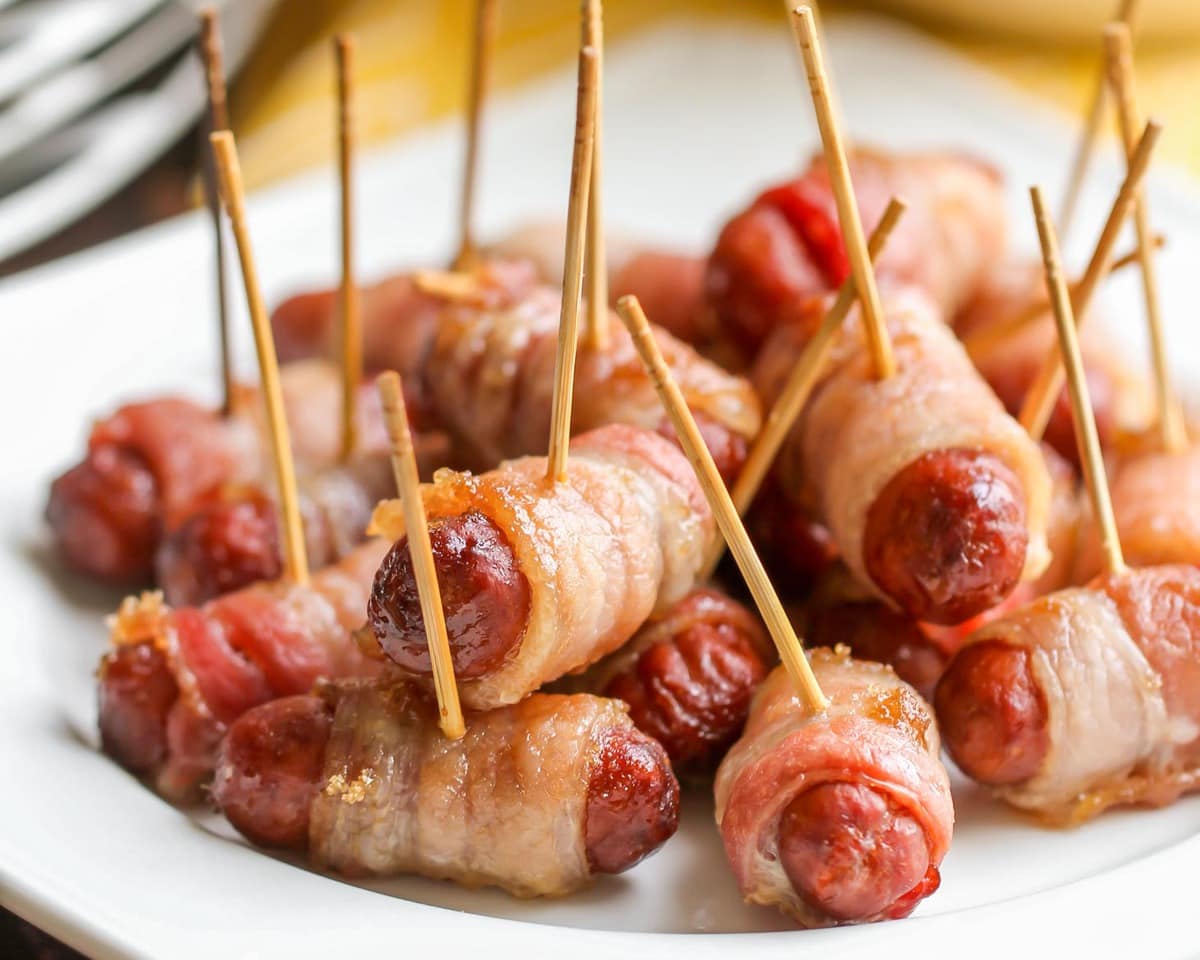 Only three ingredients (talk about simple!) plus only 5 minutes of prep time. All you have to do is:
Wrap each smokie with a piece of bacon. Secure bacon in place with a toothpick.
Place smokies on a baking sheet lined with foil.
Sprinkle brown sugar over the smokies.
Bake for 30-40 minutes.
Other great Bacon recipes
Double Cheeseburger
Creamy Corn and Bacon Dip
Baked Macaroni and Cheese with Bacon
Sweet and Sour Cabbage with Bacon
BLT tea sandwiches
shared this food related post at shared at these fb groups
Happiness is Homemade
retweet the words --- 9/10
talk of the town
mix it up monday
retweet post
here