My children have been in school a full week now. Other children have been attending school longer and others may have not started yet. One of the most important thing all students share is the importance of attendance. School attendance is important because:
Good school attendance and promptness to classes are important in the future as well as now.
Being successful in school often depends on being on task and attendance is where it may all begin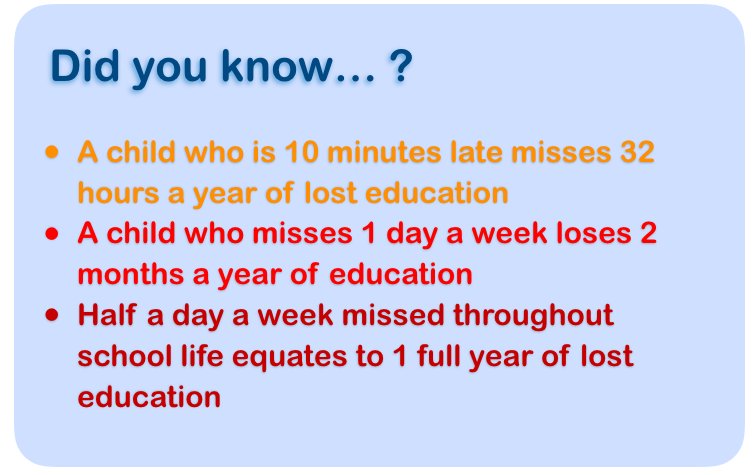 September is a month that brings awareness to school attendance. Research has shown that absenteeism in the first month of school can predict poor attendance through the school year. A few tips to avoid unnecessary absences include:
being prepared for the first day of school, know the required immunizations and materials needed

do not allow your child to stay home unless they are truly sick

talk to teachers, school counselors, or other parents to help alleviate child's anxiety about going to school

Have a back up plan to get to school if something goes wrong. Can you call a family member a neighbor or other parent

keep school attendance hours free, schedule needed appointments around school if possible.
shared on facebook group