As I grew up I participated in many activities. Sports was one of the largest. I played softball, basketball, and ran cross country. One memory I hold is my mother making spaghetti for me each night before the big game. She had heard spaghetti had lots of good carbs for energy and good for the bones as well. I am sure that most of you know that spaghetti is a long, thin solid cylindrical pasta. However, were you aware that there are two forms of spaghetti??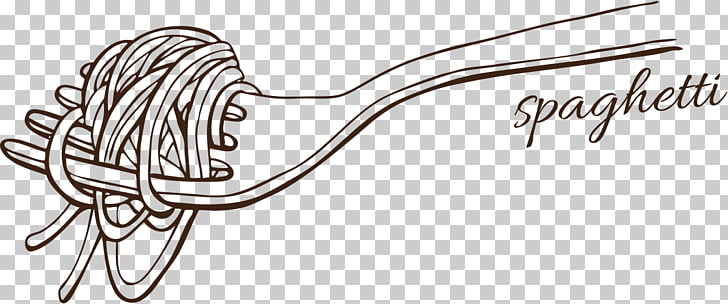 Spaghetti is a staple of the Italian cuisine. Spaghettoni is a thicker form of spaghetti. Capellini is a very thin type of spaghetti. Authentic Italian spaghetti is made from durum wheat semolina. Other variations of spaghetti may be made with other kinds of flour and at times enriched with vitamins and minerals. Perhaps another bit of trivia you did not know about Spaghetti is that the pasta was longer than it is normally now. Shorter lengths of spaghetti grew in popularity during the second half of the 20th century. Most commonly being sold in lengths of 10 to 12 inches.
To prepare spaghetti whether fresh or dry is to cook it in a large pot of salted, boiling water and then drained in a colander. Italian's cook spaghetti to texture of "to the tooth" which is fully cooked but still firm to bite. However, if one chooses they can cook it to a softer consistency. Spaghettoni will take longer time to cook due to its thickness. Spaghettini will take less time to cook again due to its thickness. Capellini which is a.k.a angel hair pasta cooks super quick.
1 lb. of Ground Beef
1 can of Spaghetti Sauce
8 oz of Cream Cheese
1/4 cup of Sour Cream
1/2 lb. of Cottage Cheese
Whole Stick of Butter
8 oz. of Noodles
Bag of Sharp Cheddar Cheese
Heat oven to 350 Boil noodles While noodles are boiling go ahead and mix up cream cheese, sour cream and cottage cheese Mix well
Brown and drain meat. Top meat with sauce
In casserole dish place few slices butter Layer 1/2 of the noodles in bottom of dish Pour the creamy mix over top of noodles Top with meat sauce.
Heat 30 minutes
top with cheese and cook another 15 minutes
retweet post
here
shared at these blog hops, linkups and parties
meal plan monday
shared at these facebook group parties