December 5, 1933 was for some a very important day. The 19th amendment took place on this date. The 18th amendment had prohibited the manufacture and sale of alcohol. It took the 19th amendment to repel the 18th. For nearly 14 years from January 29, 1920 alcoholic beverages and the manufacture, transportation and sale of alcohol had been outlawed in the United States.
In honor of this historical dates I am sharing a few drink recipes.
Hawaiian Punch Lemon Lime Splash
Lemon Lime Soda (e.g. 7UP)
1 Gal Vanilla Ice Cream
Green Sparkling Sugar
Pour sparkling sugar on small plate.
Wet rim of glass and place in sugar and rotate to create rim.
Fill glass with 3 parts Hawaiian punch and 1 part soda.
Add a half scoop of ice cream and stir with straw.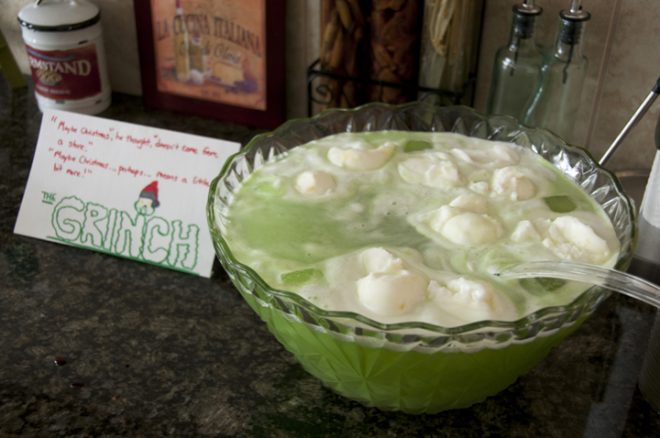 2 quarts lime sherbet*
2 liters Sprite, 7-Up or Ginger Ale
1 gallon green Hawaiian punch
1 (46-ounce) can pineapple juice
Maraschino cherries or frozen strawberries, optional, for a little red color
Pineapple sherbet, optional, to add to top for extra flavor and color (see photo)
Green food coloring if you want more color
In a large punch bowl, add half of lime sherbet.
Pour half the Sprite/7-Up/Ginger Ale over the top and then add half of the pineapple juice and half of the Hawaiian Punch.
Add in cherries or strawberries, if using.