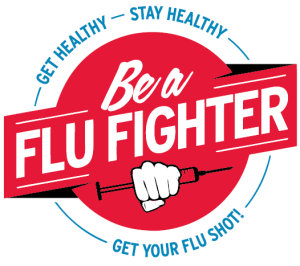 As a health care employee I am offered and take the flu shot annually. There are many reasons as to why others (including you) should be vaccinated as well. Influenza is a serious disease that can lead to hospitalization and at times death. Flu season is not the same every year as there are different strands of the virus. The flu can also affect people differently. Even if you do not get sick yourself you can get others sick by spreading it to them. In the years between 1976 and 2007 an estimated 3,000 to 49,000 deaths have been associated with influenza. Over 2/3s of these deaths associated with those over the age of 65.
The flu virus can be slowed by the flu shot or nasal spray flu vaccine. Seasonal flu can be reduced as well as spreading it to others by using one of the vaccine methods. More individuals to be vaccinated means less chance the flu has to spread through out the community. Older individuals as well as individuals with chronic health conditions, young children, should be vaccinated as well as all those they come into daily contact with.
The flu vaccination may not always stop the illness but if one does get it the symptoms should be milder. Hospitalizations and deaths are often curbed by using the vaccination. So get your flu shot, wash your hands and stay healthy this winter season.
shared at
pin junkie