As I recall my grandmother would have soup and sandwich every night for supper. She was also one to keep leftovers and if not served on the table again they may just end up in the soup. Here is a early spring soup recipe that you may enjoy.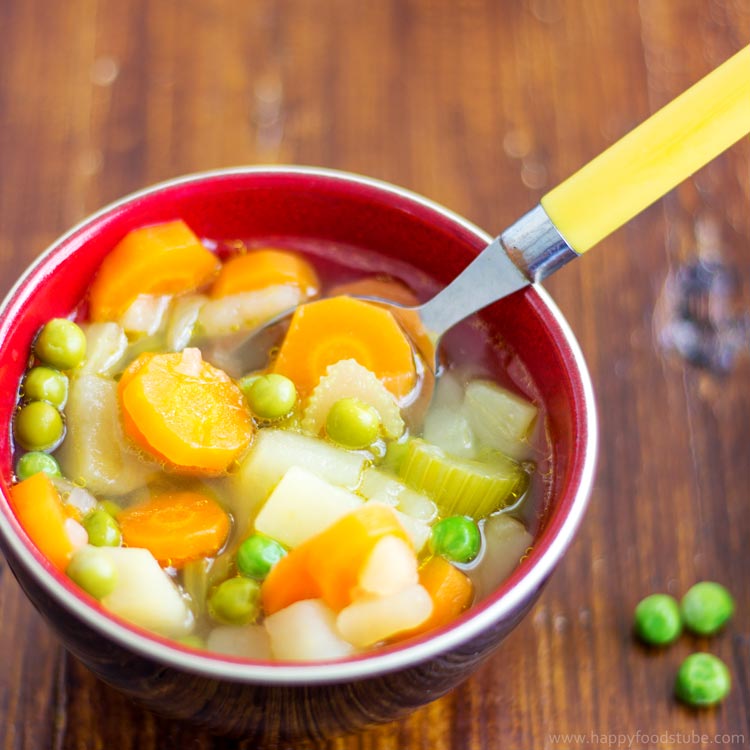 3 Medium Carrots
3 Celery Stalks
2 Large Potatoes
1 Cup Frozen/Fresh Peas
1 Small Onion
Salt to taste
1 Vegetable Stock Cube
2 Tablespoons Sunflower Oil
Peel and dice the onion. Sauté it on a low-medium heat for 3-4 minutes, stirring occasionally.
Wash, peel and slice carrots, celery & potatoes. Add them to the pot as well as the peas and sauté for about 2 minutes before adding 1.5 liter of water. Season with salt (about 2 teaspoons) and bring to the boil.
Throw in the vegetable stock cube and reduce the heat to low-medium.
Cook for 30 minutes or until the vegetables are soft.
Spoon into bowls and serve! (Don't forget to taste it one more time to see if it's seasoned enough).
TIP: If you have homemade vegetable stock, use this instead of water (and omit adding stock cube)!
recipe source
here