Take note that I have shared a few recipes to help you have good luck in the new year. You can find them here here and here
Now, I want to share another tradition that comes from Spain and Mexico. This one involves eating fruit,,, grapes to be exact. The thought is that when the clock strikes midnight on New Years Eve welcoming in the new year one eats 12 grapes. That is one grape for each month of the year hoping to bring luck into ones life.
Meanwhile.... check out this recipe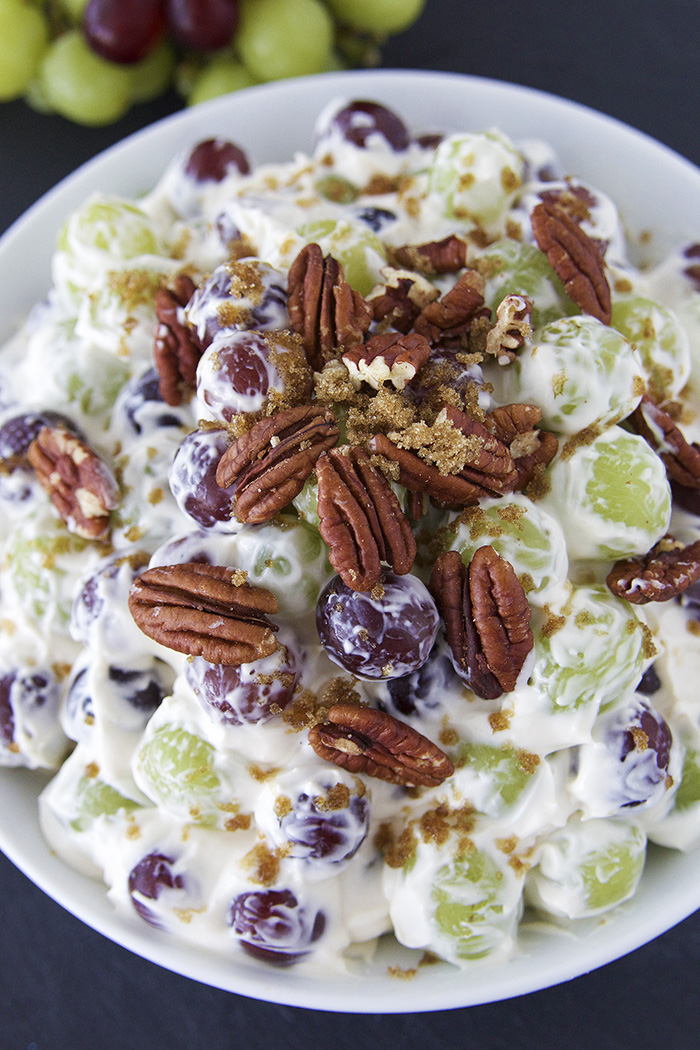 1 package (8 ounces) 1/3 less fat cream cheese, softened
1 cup (8 ounces) lite sour cream
2 tablespoons + 2 teaspoons sugar splenda blend
2 tablespoons vanilla extract
2 pounds seedless red grapes
2 pounds seedless green grapes
2 cups fat free cool whip
3 tablespoons brown sugar-to garnish (optional)
3 tablespoons chopped pecans-to garnish (optional)
In a large bowl, beat the cream cheese, sour cream, cool whip, sugar and vanilla until blended. Add grapes and toss to coat. Transfer to a serving bowl. Cover and refrigerate until serving. Sprinkle with brown sugar and pecans just before serving. Enjoy!