We should wear and show our compassion, kindness, humility, gentleness, and patience for each other. If we all did this the world would be so much more refreshing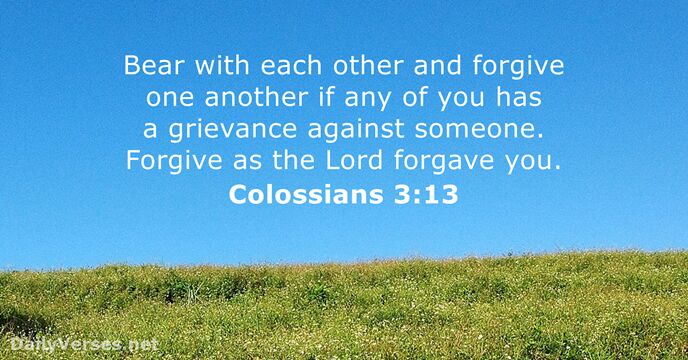 If we live life where we have compassion and love for each other then when a problem does a rise it will be much easier to repair. If we ever do get mad at another we should be quick to forgive and not be mad and hold that against the other. The Lord forgave us and in such we should forgive each other.
Love is and should be what binds us together. Love is one of those things that can be different between many different people.
As Christians we are all one family and we should all live with the love of Christ in our hearts. In this manner we should all live in peace
Follow God's words by following the words of the bible. As the pledge says hide the words in our hearts so that we may not sin against God. By knowing the words of God we can share with others as well as use these blessed words to help each other live within the guidelines given by the bible. Keep a good song in our hearts
No matter our walk in life may we do everything in the name of Lord Jesus. It is through him that we have been blessed to have all that we do. Always remember to give thanks to God for all he has done