When my daughter was younger we created cookbooks of sorts for them We used construction paper threaded together with yarn and pasted recipes and pictures of food from magazines that they really liked. This allowed them a chance to have a working cookbook when they moved out of the house. My oldest daughter has moved out and cherishes her cookbook that she made. One recipe that may have been included is this Easy Summer Recipe that is frugal as well.
Easy Summer Recipe from Pet-Ritz
Quick 'n Easy way to perfect pies. Light, flaky pie crusts every time with oven-ready Pet-Ritz Frozen Pie Crust Shells and a delicious topping of Pet Non-Dairy Whip.
Bake and cool 1 PET-RITZ Pie Crust Shell.
Wash and hull 1 quart fresh Strawberries. Cut up 1 cup berries.
Mix 1 cup Sugar and 3 tablespoons Corn Starch in 2-qt saucepan. Stir in 1 cup Water gradually until smooth. Add cut-up berries. Cook and stir over medium heat until thick and clear. Stir in few drops Red Food Color. Cool.
Stir in remaining berries, saving 1/4 cup for garnish. Pour into PET-RITZ Pie Crust Shell. Chill until firm, about 3 hours.
Garnish with PET Whip Topping and berries. Serves 6.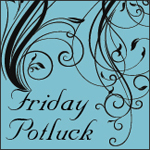 Food Trip Friday