When searching for that perfect pineapple do you know what to look for?? I can tell you one thing , external color does not indicate ripeness. The best bet is to choose fresh looking pineapple with green leaves and a firm shell.
Whole pineapples should be stored at room temp and eaten within a few days. If you need to keep it longer put it in the fridge. For even longer use time cut the pineapple up and freeze it, but beware freezing pineapple may cause it to lose some flavor.
Slicing pineapple:
Cut off the top crown and bottom of pineapple.
With pineapple on but base start to cut away the peel in strips. Cuts should be deep enough to remove the eyes
Cut pineapple in half lengthwise and then in half lengthwise again.
With pineapple in quarters it should be easy to cut out center of pineapple
Chunk up pineapple
enjoy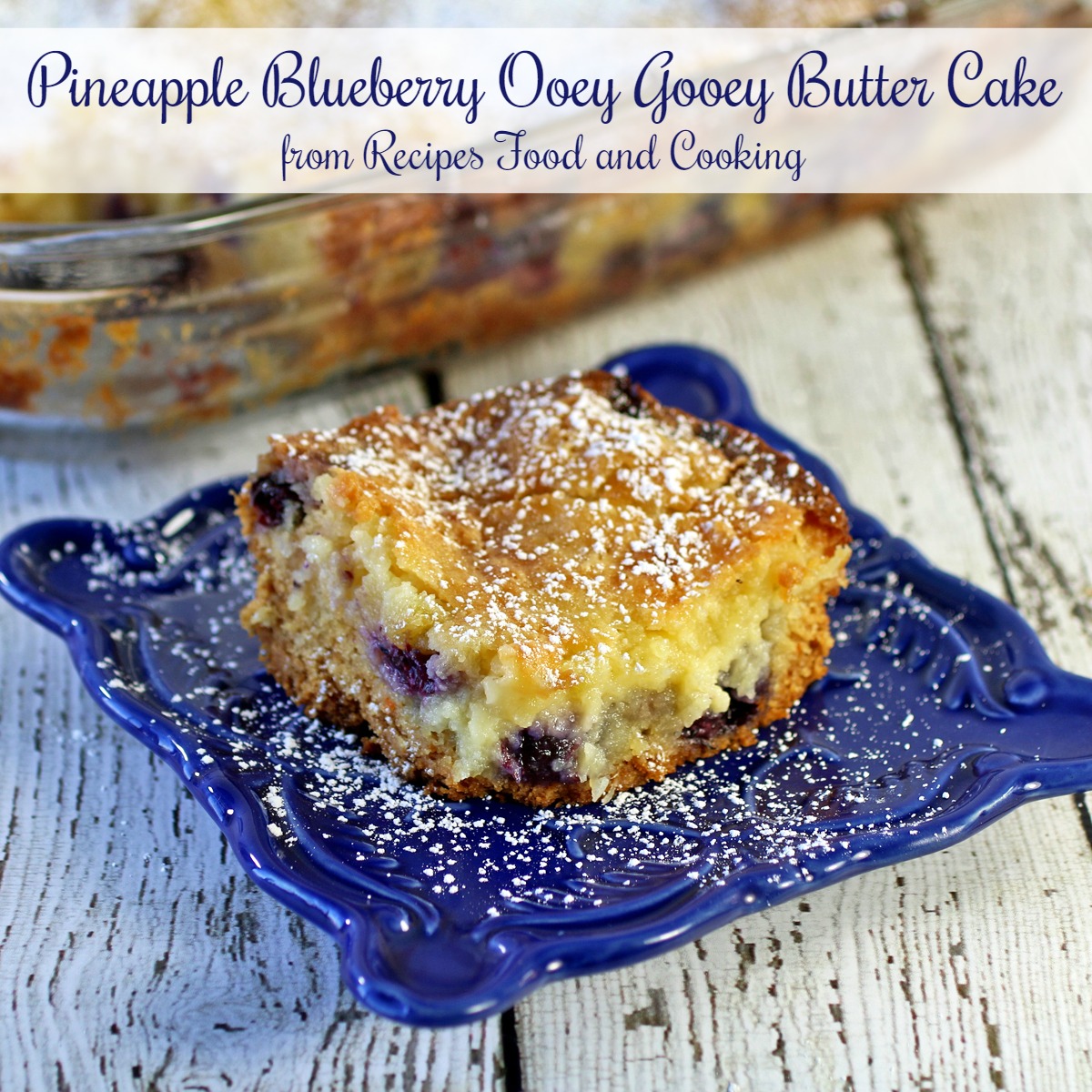 1 butter cake mix or yellow
1 egg
1/2 cup butter
1/4 cup pineapple juice
4 cups blueberries
Topping
8 oz. cream cheese
2 eggs
1 16 oz. can crushed pineapple - drained - reserve juice
1/2 cup butter - melted
3 cups confectioner sugar
1 teaspoon vanilla extract
In a mixing bowl dump the cake mix, egg, 1.2 cup melted butter and pineapple juice. Mix until it is thoroughly combined. Press on the bottom of a greased 9 x 13 pan.
Sprinkle the blueberries over the base. Press them down lightly into the batter.
In another bowl combine the cream cheese, 1/2 cup melted butter, eggs and vanilla. Mix until combined. Make sure the crushed pineapple is well drained. Add to the cream cheese. Mix until combined and add the confectionery sugar. When mixed pour over the blueberries.
Bake at 350 (325 if a glass pan) for an hour. Check several times before that. A tester should be clean when you check it. If in doubt leave in another 5 minutes.
recipe resource
here
retweet post
here
shared this post at these blog hops, linkups and parties
inspire me tuesday