Here are a few recipes that will help you enjoy your day with less work so that you can relax and not labor.
Start with some Pulled Pork Sandwiches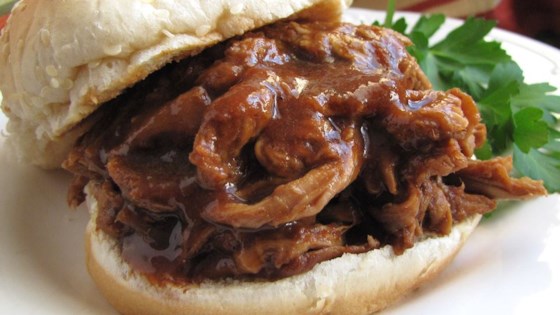 5 pounds pork loin roast

1/4 cup bbq rub
2 tablespoons canola oil
2 cloves crushed garlic
1 large sweet yellow onion diced
1 – 12 ounce Coca Cola soda (can or bottle)
18 oz BBQ Sauce spicy, sweet, or smoky your choice!
12 buns
4 cups coleslaw
pickle chips
extra bbq sauce
Optional step but makes it taste great! In a large heavy frying pan on medium-high heat, add the canola oil. Next, add the pork and cook, turning frequently till all sides are brown.
Move the browned pork, chopped onions and garlic to your slow cooker or crockpot Add 12 oz of Coca Cola and the barbecue sauce over the pork loin.
Cook on HIGH for 4 hours or on LOW 7-8 hours. Remove pork into a large pan (roasting pans work well) and shred with 2 forks.
recipe source <https://www.delicioustable.com/slow-cooker-pulled-pork/>
consider sharing our post
shared at these places