Back to school each year is a time that can be stressful. Because of the added stress a bit more energy may be needed. Carbohydrates supply the body with energy. Carbs as they are commonly called are broken down by the bbody into simpl sugars. These sugars circulate thru the body's bloodstream and are used as energy. They help our children to continue to be their active selves and help adults as well. While some members of the family will want to cut down on carbs at times children should continue to supplement their diets with them.
Kids are still growing and need lots of energy. Even when it is down time on a child's body the rest of the body is working hard to help them grow and become stronger. While we know that the body does a lot of movement do you realize that the brain needs to energy as well??? Carbs help children to stay alert and awake during the day and keep the brain working good. Thus allowing all children who attend school to learn and concentrate for long periods of time.
Limiting the intake of simple carbs in the diet may seem like a great idea but for the most part they should not be cut from a childs diet completely. On way to supply our children with carbs and limit sugar is thru grains and fruits. Try this sandwich for breakfast, lunch or a quick after school pick me up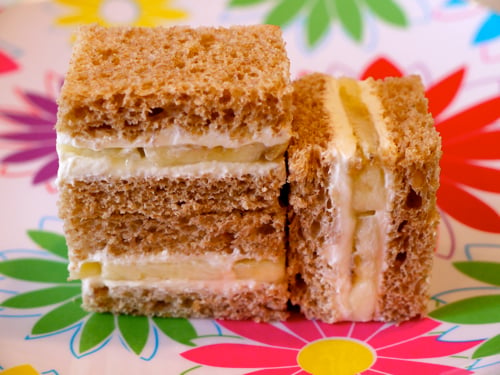 recipe resource <https://weelicious.com/banana-cream-cheese-sammie/>
4 Slices whole wheat bread

1/4 Cup Cream Cheese, divided

1 banana
Cut the banana in half for each sammie. Then cut each half into strips lengthwise. On the bread spread 2 Tbsp. cream cheese on one side of th bread and top it with 1/2 of the banana slices. Top the sammie off with another piece of bread. Now using the remaigning ingredients make another sammie. Enjoy!!!
Please consider sharing this post
we shared our post at these facebook groups you may want to check out