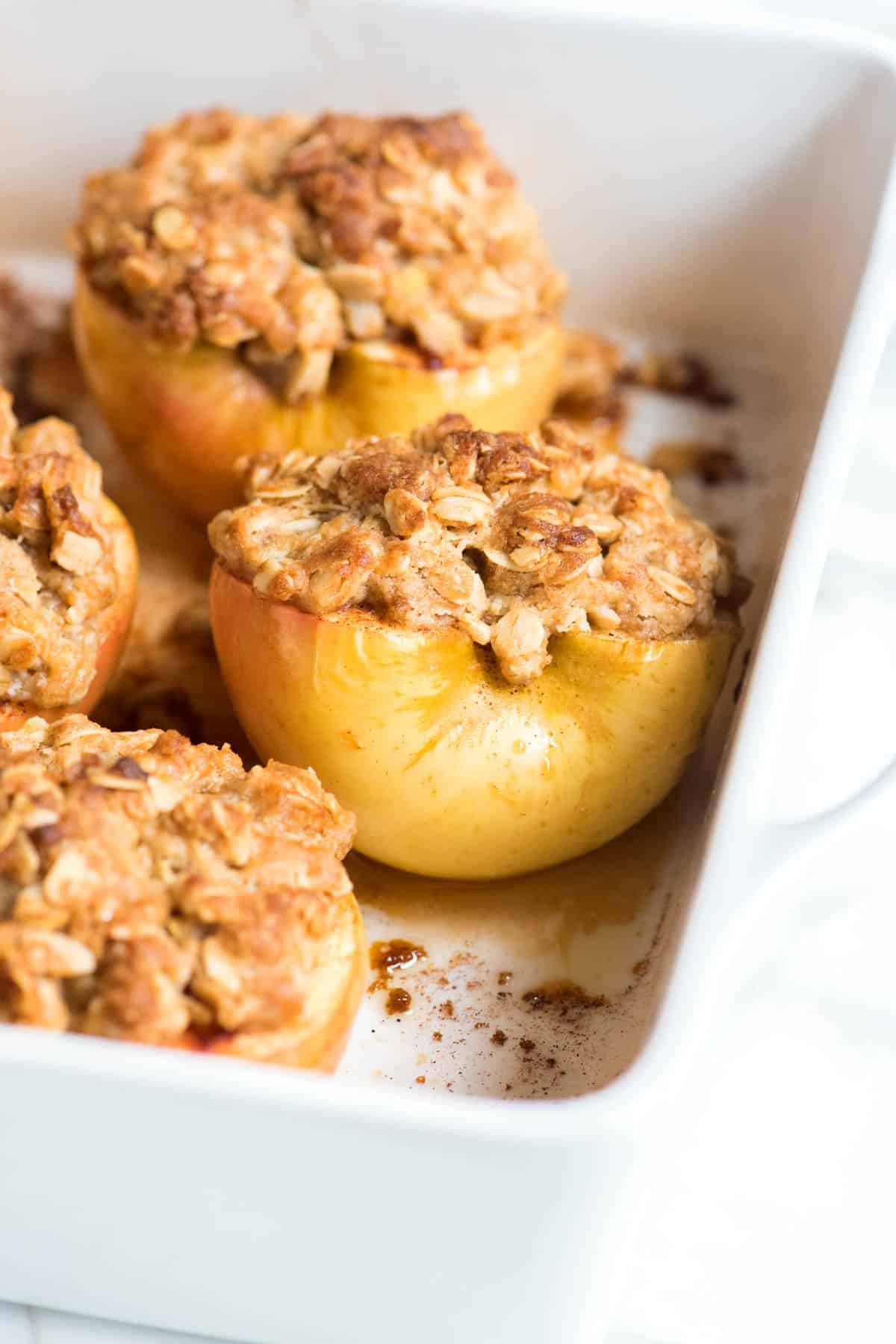 Cinnamon Apples
3 medium firm, sweet apples, like Honeycrisp or Fuji
1/4 teaspoon ground cinnamon
Oat Topping
8 tablespoons (115 g) unsalted butter (1 stick)
3/4 cup (105 g) all-purpose flour
3/4 cup (65 g) old-fashioned rolled oats
1/2 cup (100 g) brown sugar
1/4 teaspoon ground cinnamon
1/8 teaspoon kosher salt
Prepare Apples

Heat the oven to 375 degrees F. Lightly spray a baking dish large enough to fit 6 apple halves with non-stick cooking spray.

Halve the apples from stem to end and use a spoon to scoop out the core, seeds, and stem. Arrange the apple halves in the baking dish with the flesh facing up. Scatter 1-tablespoon of brown sugar and a 1/4-teaspoon of cinnamon over the apples.

Make Topping

Melt the butter in a pan over medium heat. Remove the pan from the heat then stir the flour, oats, brown sugar, cinnamon, and salt into the melted butter (doing this directly in the saucepan reduces dishes).

Divide the topping between the apples, lightly pressing it down onto the apples.

Bake Apples

Cover with aluminum foil and bake 25 minutes. Uncover the apples then bake another 20 to 30 minutes until the apples are soft and the topping has browned.
recipe resource
here
retweet post