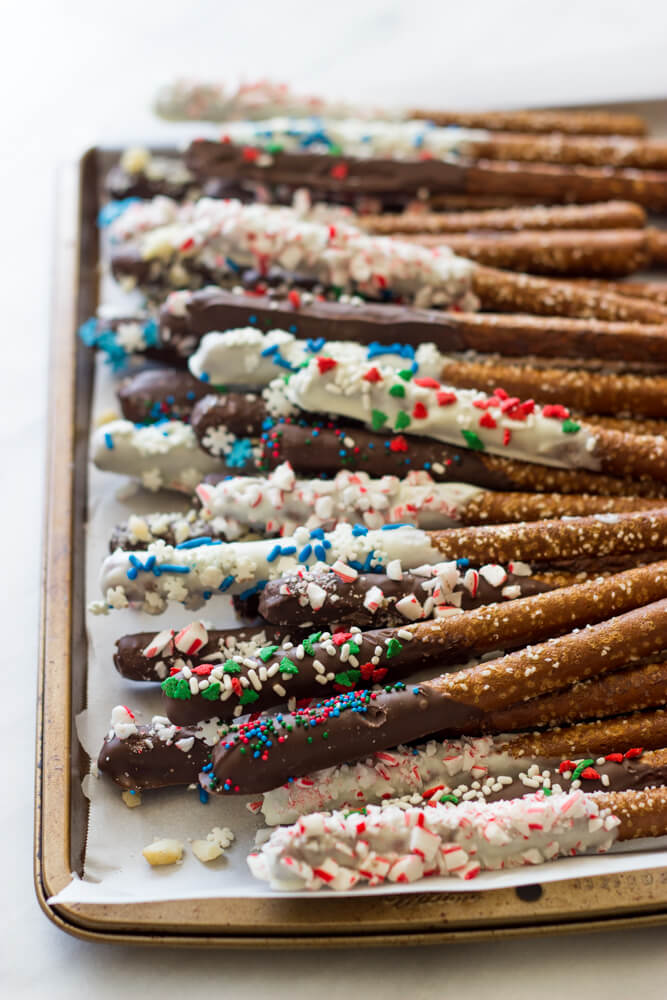 old-fashioned large pretzel rods
semi-sweet, dark, or white chocolate*
finely chopped nuts (I used macadamia nuts)
decorative sprinkles
crushed candy canes
chocolate candy, finely chopped (I used mini Reese's PB cups)
Melt chocolate in a double boiler over medium heat on stove top. You can also melt the chocolate in the microwave in 30 second intervals, stirring in between, until the chocolate is completely melted.
Carefully transfer the chocolate into a tall narrow glass or mason jar.
Quickly dip pretzels in chocolate allowing the excess to drip off. Place dipped pretzels on parchment lined cookie sheet and sprinkle with desired toppings. Let stand at room temperature until completely set.
To store, transfer to a clean, parchment lined baking sheet and cover tightly with aluminum foil. Store at room temperature, away from heat or direct light.
retweet post
here
shared at these blog hops, parties and linkups
your whims wednesday