We all should know what a pig is. Most of us have seen them and even know that they make a snorting "oink" sort of sound. But how many of us know a domesticated pig?? This type of pig has been around many years. Even the sitcom Green Acres hosted a character Arnold the pig.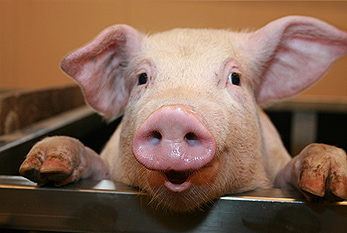 Arnold and the other domesticated pigs have their day of respect on July 17 each year. It seems like big pot bellied pigs that are seen in the zoo are most often thought of. It may surprise you but my mama taught me so it must be true that pigs are rather intelligent and creative animals. Were you aware that pigs can be taught to do tricks?? Perhaps that is why many individuals keep them as pets.
Many zoos will celebrate National Pig Day. They may host activities such as a snort off, pig outs, and even online pig chats.
National Pig Day was created by a Texas Art teacher Ellen Stanley in 1972,