When you visit the local bakery whether it be a shop or a space in a mall or store more than likely they will have pastries for sale. Pastries come in a great variety with all of them containing flour, sugar, milk, butter, baking product and eggs. Perhaps you may have a favorite pastry whether it be pies, tarts, or quiches.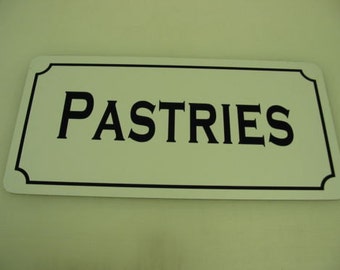 Some of the earliest pastries can be traced back to ancient Mediterranean. These early pastries were mostly paper thin, multilayered baklava and phyllo dough. Early crusaders from Northern Europe would bring pastries back with them from the Mediterranean. Renaissance chefs from Italy and France would perfect the early pastries. Later chefs from the 17th and 18th centuries would bring with them new recipes such as cream puffs and eclairs.
Pastries come in a variety of forms including
Shortcrust pastry – simplest and most common.

Sweetcrust pastry – similar to the shortcrust but sweeter.

Flaky pastry – simple pastry that expands when cooked.

Puff pastry – has many layers that cause it to puff when baked.

Choux pastry – very light pastry that is often filled with cream or other fillings.

Phyllo pastry – paper-thin pastry dough that is used in many layers.