Pie, one of the many things that is on my list of favorites as well as many others. They come in a great many styles including savory, sweet, puff pastry or sometimes no crust at all. Both the Brits and Irish have enjoyed pies since around the 12th century. In the early days the crust was called a "cofyn" and the dish would appear in a number of ways and often the star of the show was the crust not the filling.
One of our families all time favorite savory pies is shepherds pie. It is filling and delicious and you can prepare the filling ahead of time if needed.Enjoy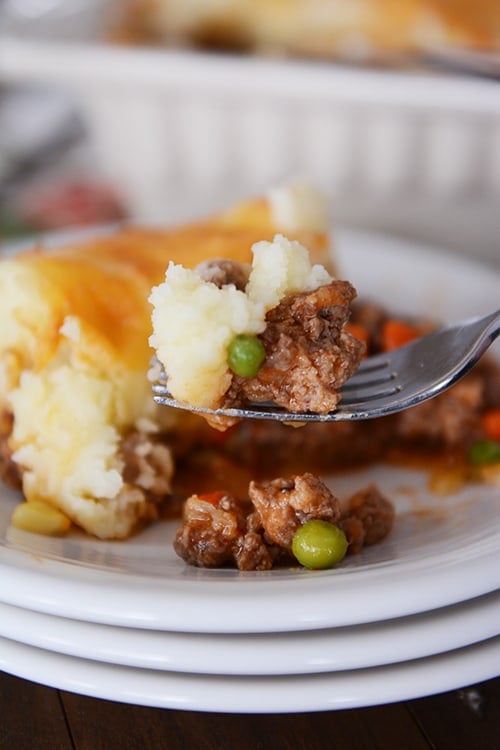 1 2-pound package prepared frozen mashed potatoes
1/2 cup milk
2 tablespoons unsalted butter
2 tablespoons olive oil
4 cups meat loaf mixture
1 large carrot, chopped (1 cup)
1 celery stalk, sliced (1 cup)
2 tablespoons flour
2 cups chicken broth
1/2 cup frozen peas
1 14-ounce can whole potatoes (drained and cubed).

Heat oven to 400 F. In a saucepan, gently heat mashed potatoes and milk, stirring occasionally, until well combined. Remove from heat and stir in butter. Set aside. Heat olive oil in a large skillet over medium-high heat. Add meat-loaf mixture and cook, breaking up with a spoon, until browned, 5 to 7 minutes. Add carrot and celery, and cook 5 minutes. Sprinkle in flour, stir, then add chicken broth. Simmer 3 minutes and remove from heat. Add peas and whole potatoes. Spoon into an ovenproof casserole and top with the mashed potatoes. Bake until the top is golden, about 40 minutes.
please consider sharing our post
shared at