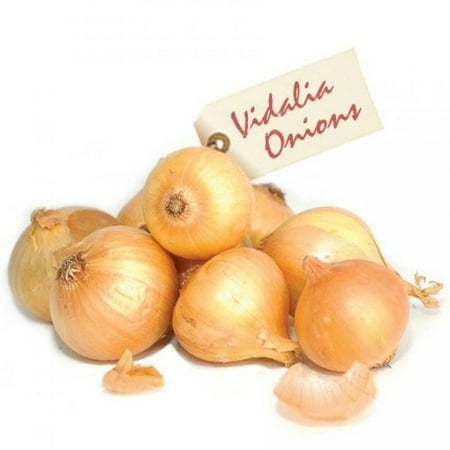 America welcomed the sweet onion in the 1930s and it is still popular today. It all started during the great depression when farmers had high hopes of a new cash crop. These Georgia farmers had grown and harvested many different crops from corn to cotton. Now, it was time to try a new crop, onions.
The farmers set out to grow onions with a bit of heat and instead a strange onion that was not hot developed. The sweet onions grew popular among those that lived in near by counties. The sweet onion from Vidalia was being talked about all through the state of Georgia. It seemed that these Vidalia onions were destined for greatness
The destination was helped out by the Piggly Wiggly grocery store in Vidalia. The owners of the grocery store not only helped to sell Vidalia onions but they also helped support the great onion. Soon the Vidalia Onion was celebrated in a festival. Glenville, Georgia has hosted the Vidalia Onion festival since 1977, another festival was held in Vidalia Georgia in 1978.
By the 1980s the Vidalia onion had its own mascot named Yumion. In 1990 the Vidalia Onion became the state vegetable of Georgia. The sweet onion known as "Vidalias" had grown to fame of its own and today the onion is not just a "southern thing" but available in 50 states as well as Canada.
Vidalia Onion Dip:
2 cups Vidalia onion finely diced (1 large)
2 cups Monterey Jack cheese shredded
1/2 cup Asiago cheese grated
3/4 cup mayonnaise
1 teaspoon Worcestershire sauce
1/2 teaspoon garlic powder
Preheat oven to 350 degrees.
In a food processor pulse the onion a few times until finely diced. Remove to a large bowl. Switch to the shredding blade and shred the cheeses. Place the cheese in the bowl
Stir in the mayo, Worcestershire sauce, and garlic powder together until well combined.
Transfer the mixture to a small cast iron skillet or casserole dish and bake for 40-45 minutes until hot and bubbly.
Remove from oven, allow to cool 10 minutes before serving.
recipe resource
here