Oh the sweet memories that many of us have our grand-mothers being in the kitchen. One recipe that I recall my grandmother making often for me and my cousins were her banana, oatmeal, chocolate chip cookies These were delicious and I am sure would not go well in my diet now as an adult. So, on my search to find a recipe that would closely relate to the cookies that I recall from my childhood. This recipe from
here
shares a recipe that is healthier than the traditional version was.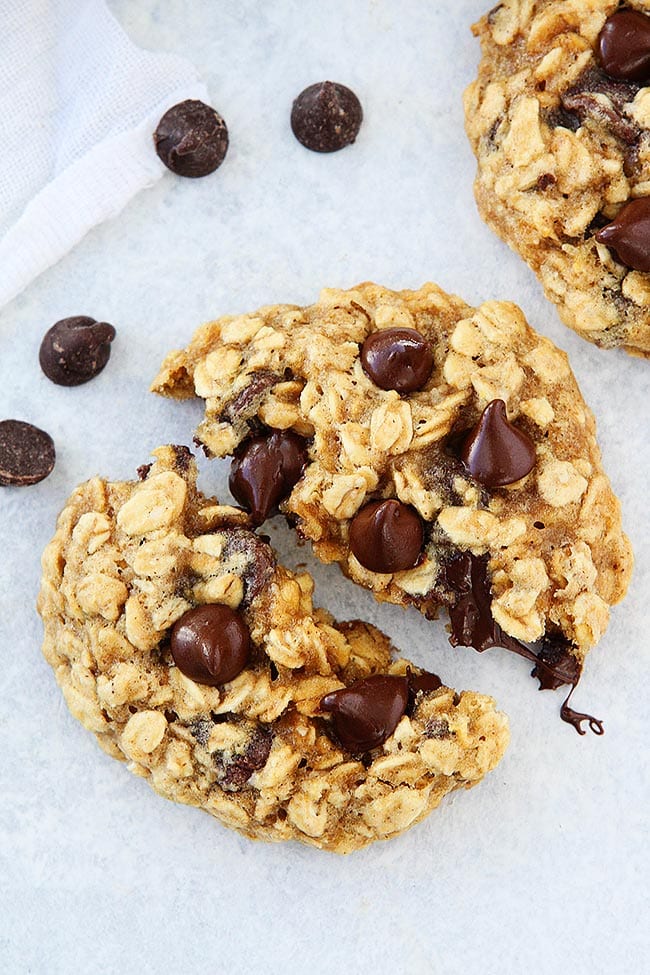 1 ¼ cups all-purpose flour
1 teaspoon baking soda
1/2 teaspoon ground cinnamon
1/2 teaspoon salt
4 tablespoons unsalted butter, at room temperature
1/2 cup light brown sugar, packed
1/4 cup granulated sugar
1 teaspoon vanilla extract
1 large egg, at room temperature
1 large banana, mashed (about 1/2 cup mashed)
2 cups old fashioned oats
1 cup semisweet chocolate chips
Preheat oven to 350 degrees F. Line two baking sheets with a Silpat baking mat or parchment paper. Set aside.
In a medium bowl, whisk together flour, baking soda, cinnamon, and salt. Set aside.
In a large mixing bowl, combine butter and sugars, mix until smooth. Add in egg and vanilla extract. Next, add the mashed banana and mix until combine.
Slowly add in the flour mixture and mix on low nuntil just combined. Stir in oats and chocolate chips.
Use a cookie scoop or two spoons to form the cookies into balls, using about 2 tablespoons of dough per cookie. Place cookies on prepared baking sheet, about 2 inches apart. Bake for 12 minutes or until golden around the edges but still soft in the center. Remove cookies from oven and let the cookies sit on the baking sheet for about 5 minutes. You can add chocolate chips to the warm cookies to make the cookies extra pretty, if desired. Just press them slightly into the cookies. Transfer the cookies to a cooling rack and cool completely.