One flower I love to add to my flower bed that not only adds color but offers a border as well are snapdragons. Snapdragons are native to the Mediterranean but I am glad that they did not stay there. They make great cut flowers to decorate the home not only with the color but also the scent. Colors such as white, yellow, purple, crimson, bronze, and pink in rainbow of colors.
Snapdragons are annuals and are easy to grow. Most either bloom in the summer prior to wilting away in the heat. Many will have a second bloom again when the weather cools prior to fall. As I mentioned snapdragons are great for planting in flower bed, as edging or even in containers. A bonus is that hummingbirds are attracted to snapdragons.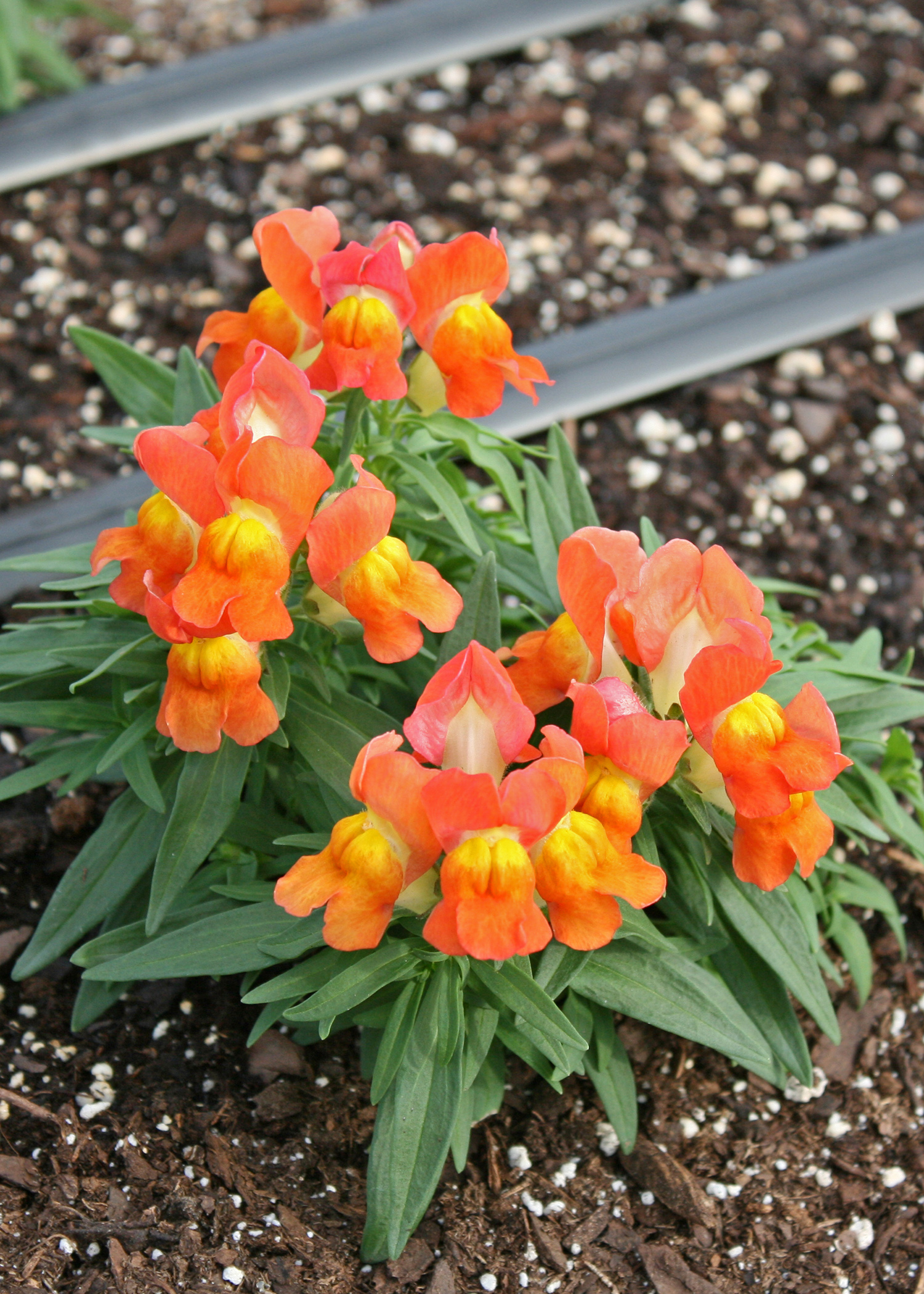 It is best to plant snapdragons in full sun. As long as the soil drains well snapdragons should do well where planted. If the soil is poor add a bit of fertilizer. Snapdragons can be planted as early as the last frost. Snapdragons normally last through the first heavy frost.
Snapdragons come in a variety of sizes and colors. Whether you are looking for a small dwarf flower, a intermediate size flower or a tall flowering stem you will find it with a snapdragon. Snapdragons come in nearly all colors but blue. Tall snapdragons may grow to 3 feet tall , while shorter versions may only reach 6 inches.
Snapdragons only take about 2 weeks to germinate planted in direct sunlight. Snapdragons do not like to be crowded and should be water from below not above.
Good Luck and have fun snap-dragging