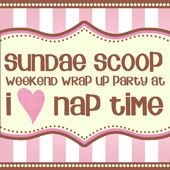 When I was a kid we would go to the apple orchard at least two times a year often more if we used the apples quick. I loved the delicious goodies mom would make with them. Caramel Apples are amont my favorites. If you love caramel apples as well you will have to try this recipe


Caramel Apple Salad

1 (8-ounce) container frozen whipped topping, thawed
1 (4-ounce) package instant butterscotch pudding mix
1 (8-ounce) can crushed pineapple with juice
3 cups diced apples
1 cup dry roasted peanuts
1 cup miniature marshmallows

Mix cool whip, butterscotch pudding and crushed pineapple with juice.