There is a location in south-eastern Illinois that is one of the sweetest places of the state. Head down Illinois Route 146 to the Shawnee National Forest and you will directly go by The Chocolate Factory. Chocolate lovers will love this place full of everything from truffles and homemade peanut butter cups to assorted boxes all made with the finest cocoa. In addition you will find a variety of homemade fudge in flavors such as maple walnut, chocolate with pecans, and peanut butter. Don't worry there are also sugar-free goodies and chocolate to allow everyone in on the fun.
The Chocolate factory started out in 1977 when Linda Meherg and a couple of her friends started a chocolate business across from the Dixon Springs State Park. Gourmet chocolates were the first goodies sold but later items such as fudge and ice cream were added to the menu.
Chocolate lovers flock to the Chocolate Factory in Golconda Illinois. Sweet teeth every where will be pleased with the sweet and delectable goodies that can be found there. From creamy, rich milk chocolate to fudge and sugar free treats no one is left out. The chocolate factory fashions to businesses, weddings, holidays and what ever you may need. "Novelties are their specialties"
Some of my Favorite Products include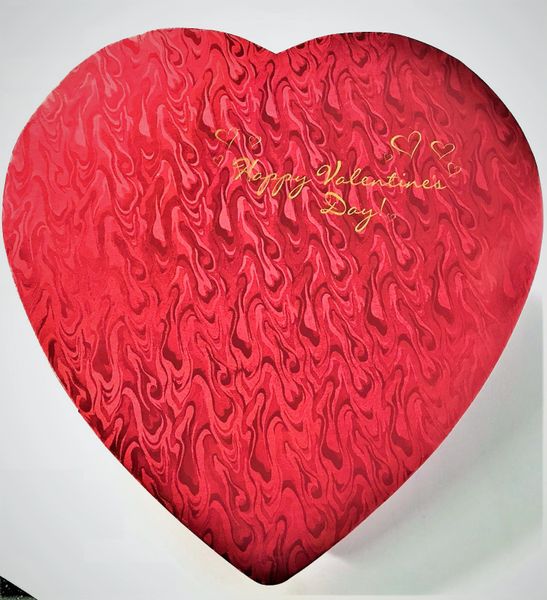 heart box of chocolate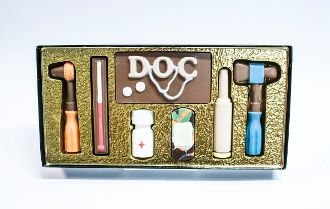 cute chocolate doctor kit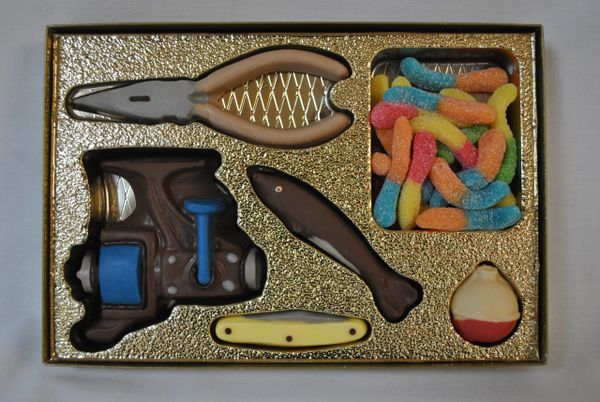 anyone who loves to fish will love this sweet set as well
order from the Chocolate Factory on phone
Call us toll-free at 877-949-3829 for custom orders!
Order online at their website and locate great gifts and send any where you may need them to go. Shipping is free to family and friends across the country
Shop in person at the Chocolate Factory shop on Illinois Route 146 The shop is located directly across from the Dixon Springs State Park, in the heart of Shawnee national Forest on the beautiful Ohio River Scenic By Way in Southern Illinois.
retweet post
here
shared on facebook
here
shared at these blog hops, linkups and parties
really +++++++++++crafty party
shared at these facebook group linkups
blog and social media ct ---- 1/20 ---- 4 link ct
cbb
--- twitter rt === 4/2