Families that maintain a healthy living also love to have fun. Children who participate in sports get a taste of healthy living habits at a young age. Snow melting and the mercury rising means that spring is in the air. Spring is in the air and spring sports season has arrived. Those involved in spring sports will learn the fundamentals of how sports are played. Maximize the enjoyment of watching your son or daughter play by following some of these safety tips.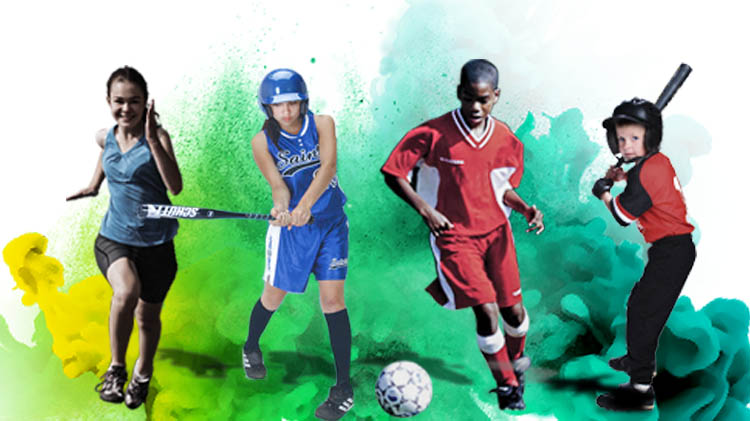 Safekids.org recommends that all children first have a physical exam, Something that schools often demand and yet other organizations do not. A physical exam allows a doctor to be able to recognize any pre-existing conditions that could inhibit your child from playing. Any red flags that may be uncovered will allow coaches to have information in case of emergency.
Three important steps to keep in mind when your child is ready to play are:
Stretching during a warm up period before practices and games will help to prevent injuries.
Hydration is very important. Drink plenty of water, water, water before, during and after game
Properly dressing for the sport you are playing is important as well.
Being a team player means keeping your self well as well as reminding others about safe steps.
When playing softball and baseball keep in mind that while it may not be a contact sport there are lots of ways one can get hurt. Being hit by a pitch, batted balls in play may make contact whether running on the base paths or in the outfield. There are a few items that can help you protect your child:
Batting helmets should be worn during all at bat. The helmet should stay on their heads while running the bases.
Infielders and pitchers should all wear an athletic cup. The batter can hit a ball at a very high speed and these players especially are close enough they may get hit
Cleats are special shoes that have molded plastic or metal spikes on the bottom of the shoe. The plastic spikes are desired over the metal ones
All players in the position of the catcher should wear a face mask, throat guard, helmet, cup and pads. This equipment will help protect against wild pitches and foul tips.
People all over the world love to play soccer. There is a potential to injuries to those who play soccer. Safety equipment for soccer includes:
Protecting ones shins is always important. There is little body padding in the shin area. Shin guards are a must for those that play soccer
Soccer socks are required to hold the shin guards in place
Cleats again are needed to play soccer successfully.
To protect a players mouth from a potential hit to the face mouth guards are required. Mouth guards help protect teeth and the tongue.
Track and field is another popular spring sport. Like soccer , baseball and soccer getting involved is good for any child. Track and field is great for a child who may be interested in running, one that does things alone as well as any that enjoy different sports within one. Short or long distance running, tossing the shot put or discus, and the list goes on and on.
shared this fun sport loving post at
friday frenzy