Football season hit our house a few weeks ago and the mania is running wild. Not only football but October baseball is on its way as well. I love sports and so does my family. We also love to snack. One of our favorite snacks is bacon wrapped stuffed jalapenos.
These little snacks are known as stuffed jalapeno peppers but they are more as they are also wrapped in bacon. They make a perfect entree for lunch or dinner or eat alone and enjoy as a snack
Jalapenos (10-15)
1 package Cream Cheese, softened
1 package Bacon (I use turkey bacon)
Jalapeno peppers can be extremely hot and can burn those with sensitive skin. So it is advised to wear gloves when working with the peppers. First rinse and pat dry the peppers.
Fill the peppers with softened cream cheese.
Fill or stuff the peppers with cream cheese. Fill as much as you like I like ours filled full using it all but making sure each pepper is filled.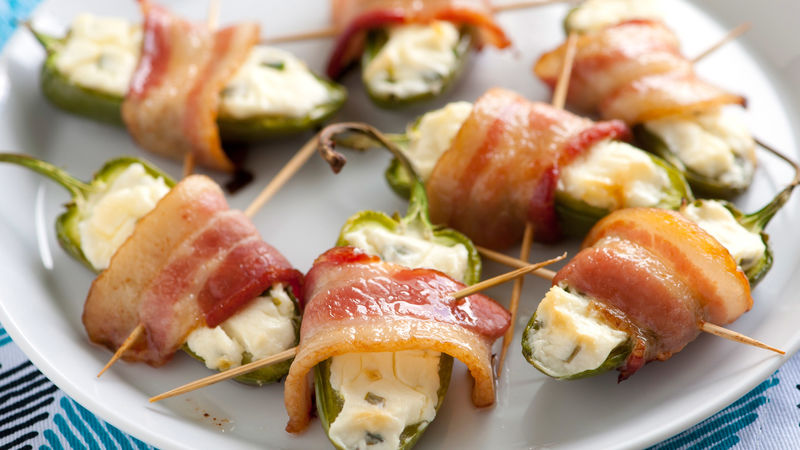 Wrap bacon around the jalapeno half stuffed with cream cheese. This can be done 2 ways using toothpicks or with end of bacon between pepper and the pan.
Bake at 375 degrees for 20-30 minutes or until bacon is cooked to how you like it. Let cool 3-5 minutes before serving. We like to have them with sour cream.
Enjoy!! What is your favorite football snack??