Dry January requires a special drink. That special drink comes in the form of mocktails. This non-alcoholic cocktail is extremely popular for those wanting to get away from alcohol. Some mocktails go outside the box with new flavour combinations, yet there are those that still desire the same type of flavors of the popular cocktails like pina colada. In addition many bars and clubs now have a space on the drinks menu showcasing the fruit based options with non alcoholic drinks about 1/2 price of the alcoholic counter parts.
Want to try making a mocktail at home for you and friends?? Here is one recipe I think you will like.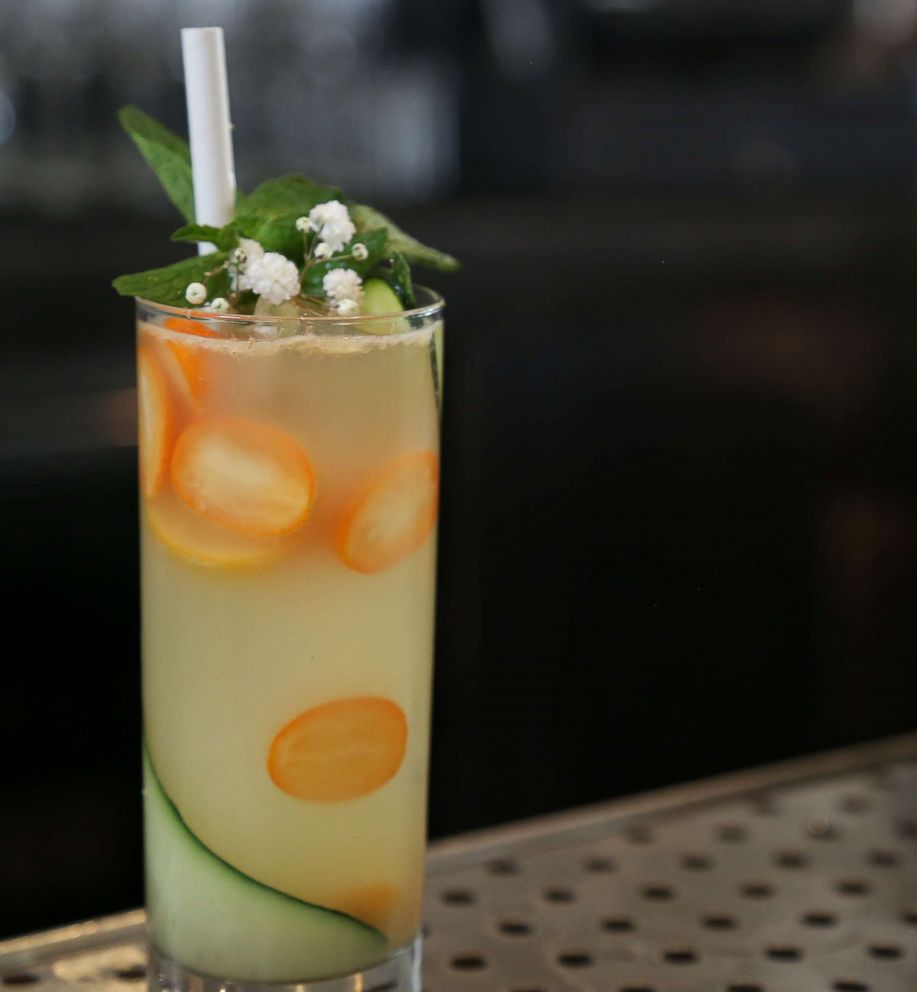 5 kumquats, halved
1 oz yuzu
1 oz simple syrup
1 oz brewed chamomile tea
1 cucumber ribbon
1/3 a glass of soda water
Mint and Baby's Breath for garnish
Method: Muddle the kumquats and yuzu in a bar tin. Add chamomile tea, simple syrup and a single ice cube to the bar tin and shake vigorously to combine. Fill a high ball glass halfway with ice and add the soda water. Pour the tin's contents into the prepared glass without straining. Top any remaining space in the glass with soda water and garnish with a straw, mint sprig and Baby's Breath.
retweet post
here
shared at these blog hops, linkups and parties
the scoop