March is the month where Women are given attention for the accomplishments. In American history there have been first ladies, authors, astronauts, abolitionists and so many others that have created history by living life. They have told their stories and now it is up to us to remember. Tell your children the stories about the women in your life, the history making moments that have happened during your life. This will help them be able to understand history and share stories they learned with the future generations.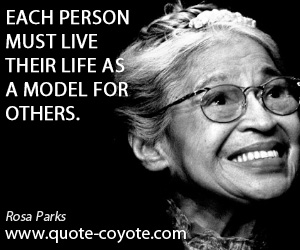 From women in civil rights and even before standing up against slavery there are women involved in every step of the way. Take a look at Harriet Tubman who helped slaves to escape and get on their way. A sort of moses in a way directing the slaves to freedom. She endangered her own life to help others. Take a moment there are so many awesome stories about her and the way she helped slaves to escape to freedom. Go forward in history and share the stories of Rosa Parks. The "Mother of Civil Rights Movement" because she took a stand which led to the end of segregation laws. She inspired others to fight back
It may be of interest to you and your child to learn about a famous person like Amelia Earhart. Earhart was one of the most famous aviators of the world In 1932 she became the first woman to fly solo across the Atlantic Ocean In 1937 she disappeared never to be seen again
Authors such as Maya Angelou who is known for her poetry Not only a writer but also a civil rights activists, single mother and poet
.