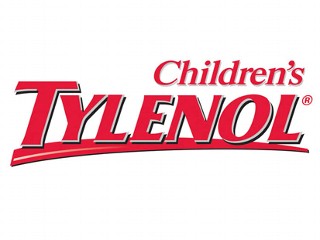 Tylenol is a brand that I have long trusted. Tylenol is not only a brand that I use myself but one that I also trust with my children. I am a mother of six and tylenol has seen many ear aches, immunizations, and just plain bad days where tylenol helped to save the day Now that I am also a grandmother of two little ones I was very disappointed when Tylenol was recalled. What was going on for years I had trusted Tylenol and now they were being recalled? My grand-son suffering with fever and ear-ache and no infant tylenol was available. I must say though that I do appreciate the way Tylenol does business voluntarily pulling their infant and children products from the shelf until necessary changes are made to improve the safety and quality of their product. That to me is a strong family brand one that stand at the top alone because of the care that they give parents and children. Plans that Tylenol have are
Infants' TYLENOL® will include a new, enhanced bottle with a protective opening and push-in syringe which will:
•Provide even better dosing accuracy and ease of administration to infants
•Allow for better control when dispensing the medication and reduce spillage
•Further reduce the risk of children being able to get to the medicine in the bottle
Tylenol will also be introducing enhanced bottles with the protective opening on Children's TYLENOL® products
I must say that I am attracted to the new infants Tylenol bottle with syringe. I believe it will be much easier to measure and give to the child Tylenol will also have new dosing directions related to the change in concentration.
•Infants' TYLENOL® will have the same concentration of the active ingredient, acetaminophen, as Children's TYLENOL®, which will standardize dosing across our products and age groups.
•Tylenol has been working closely with other manufacturers of pediatric acetaminophen products to encourage an industry wide transition to one concentration across infants' and children's acetaminophen products.
•There will be a time period when more than one concentration of infants' acetaminophen products will be available in stores and parents and caregivers might have both in their medicine cabinets. Caregivers should be mindful to always read and follow the dosing directions on the package that is being used.
•When Infants' TYLENOL® products return to store shelves, they will include these changes.
•As always, Infants' and Children's TYLENOL® products will continue to include specially designed dosing devices appropriate to the age of the child.
•Parents and caregivers should contact their child's healthcare provider if they have questions about dosing instructions.
One of the hardest things as a parent is taking care of them when they are not feeling up to their best. Oh the days of children when they wanted to be held and cuddled and not put down because they simply did not feel well. Giving medicine was not the easiest taske either. There are a few easy steps to give our children the medicine they need and can be singled up by the word nurse
•Never give adult medicines to children.
•Use the measuring device (syringe, dropper, dosage cup) that comes with the medicine every time you use it. Don't use kitchen spoons (teaspoons or tablespoons).
•Read and follow instructions on the label. Never give more than the recommended dose and do not give the medication more frequently than recommended.
•Store all medicines out of the reach of children. Immediately following use, always restore the child resistant cap and put the medicine back into a high and out of sight location.
•Every child grows. Know the infant's or child's weight and/or age to help determine the appropriate dosage
Tylenol is a brand that has always been held in high regards in our house and I am so happy to see that they are the type of company I always thought they were. By taking the steps to make sure that our children are getting the product that they need and one we can trust Tylenol will long remain a product that we trust in our house.
To learn more about the changes Tylenol is making, visit the
Tylenol products update
page or visit
http://www.tylenol.com/
.
Disclaimer: I wrote this review while participating in a blog tour by Mom Central Consulting on behalf of Tylenol and received a promotional item to thank me for taking the time to participate