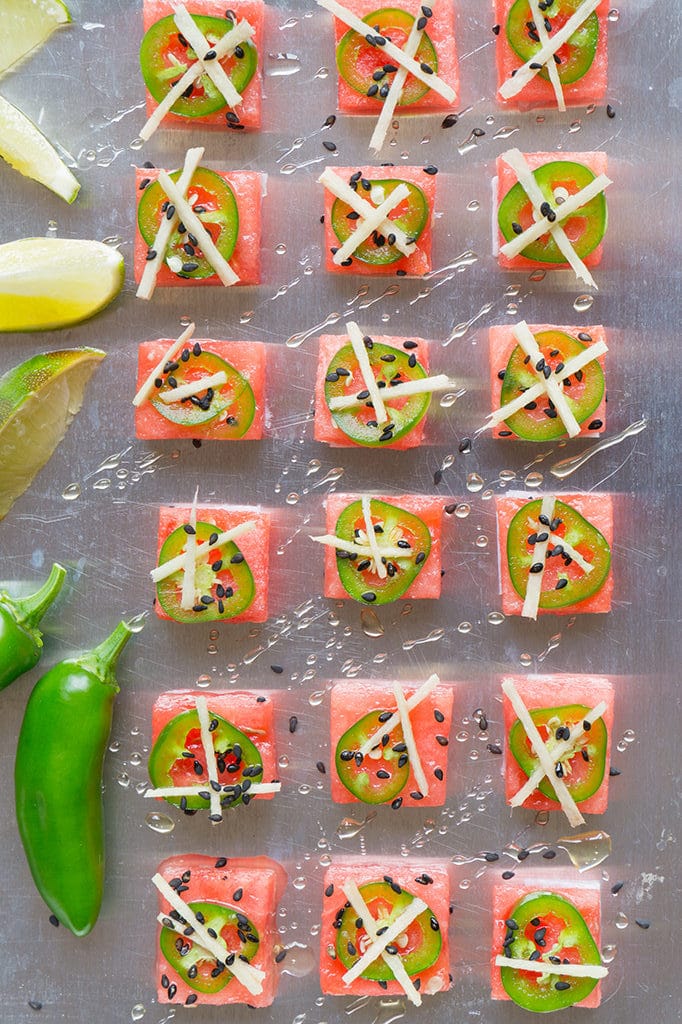 1 mini seedless watermelon cut into bite sized cubes
2 jalapeños sliced thinly
1 knob of fresh ginger julienned
1 lime cut into wedges
1-2 Tbs black sesame seeds for sprinkling
2 Tbs honey for drizzling
Top each piece of watermelon with a slice of jalapeño. Add garnish of ginger. Top with a squeeze of lime juice, a drizzle of honey and a sprinkle of sesame seeds. Eat immediately or freeze.
Adjust ingredients depending on the size of your watermelon and jalapeños. You may end up with more pieces.
*if refrigerating for later, wait to add the lime juice and honey. Otherwise it may get a little too juicy!
recipe resource
here