One of the "holiest" days of the year has arrived. June 1st National Donut Day is one of the sweetest days and if you are lucky enough you may find a free donut as well.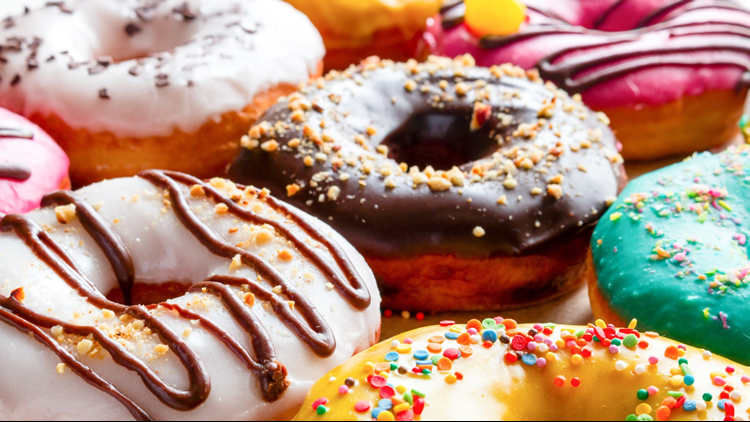 You may be wondering where all this sweetness got started. The truth is doughnut day started with the Salvation Army in 1917. All these years later we still celebrate donut day on the first Friday in June, this year it happens to fall on the first day of June. Doughnut day helps us have a sweet celebration an recall the days of the ladies of the Salvation Army that served donuts to the soldiers during WWI
The "Salvation Army Doughnut" and the ladies that served them traveled to Europe to keep the moral of the boys up by offering them a donut. Doughnuts were often cooked inside the heavy metal helmets that the American soldiers wore. This may be the reason that American infantrymen were often called "doughboys"
National Doughnut Day was created by the Salvation Army as well in 1938. This time it was to honor the women who served the doughnuts to the soldiers. The first donut day was a fund raiser for Chicago's Salvation Army , the goal was to help the needy during the great Depression.
Were you able to score a free donut today??