Mix 1/4 cup of water, 1/4 cup of glue and 5 drops of red food coloring in a bowl.
Sprinkle in a generous helping of glitter.
Drop 1/4 cup of liquid starch into the bowl and mix. Within a minute, the glue and starch will combine to create sparkly Christmas slime. Knead the slime as needed.
squish and play in the Christmas slime.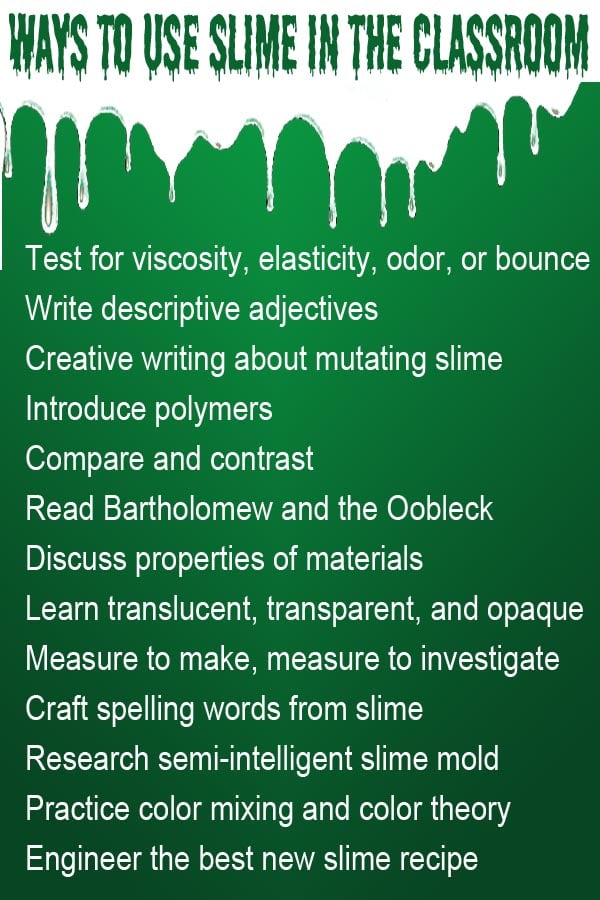 Science:

Discuss polymer chains and non-Newtonian fluids. See if your preschoolers can think of any other non-Newtonian liquids.
Technology:

Take pictures of the process as you go along. Let the kids take home their slime.
Engineering:

Let the kids experiment with varying levels of starch, water, food coloring, and glitter to find the perfect Christmas slime recipe.
Art:

Food coloring and glitter make this the perfect Christmas activity!
Math:

Keep track of the amount of starch, water, glue, and food coloring used. Count how long it takes to transform the glue into the perfect slime.
retweet post here
shared this post at these blog hops parties and linkups
waste not wednesday
shared this post at these facebook group linkups
social media network ---
retweet 2 11/28