Peanuts are great for snacking. Everything from roasted peanuts to peanut butter and jelly sandwiches are perfect to munch on. Peanut recipes are normally convenient, mostly nutritional but oh my some can be extravagant and rich as well. Peanuts are versatile and good for you to restrict them to no use. However, there are those that are allergic to them as well. If you are not allergic or have a family member that is you can incorporate peanuts into your daily diet easily. Just think of the great new tastes.
The peanut also known as ground nut is a type of legume or "bean". The peanut was first domesticated and cultivated in the valleys of Paraguay. The oldest peanut archeologist believe was grown around 7,600 years ago in Peru. The European explorers brought them back to their homes where they were spread by the various traders.
During colonial period in North America peanuts were grown in gardens. They were used to feed the animals until around the 1930's. The peanut was introduced to China by Portuguese traders in the 17th century. American missionaries would bring another variety of peanut to China during the 19th century. The popularity of the peanut in China was met by crowds. The most common way was to boil the peanut but if you take a look at Chinese cuisine you will find many peanut inspired dishes. In 2006 China was the world's largest peanut producer.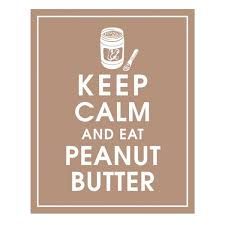 Today I share with you a peanut snack. If it is new to you all the better as I love to introduce my readers to new food, products and life styles. I hope you enjoy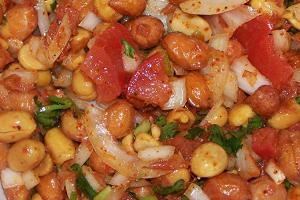 Roasted whole peanuts – 100 gms
Onion medium size – 1
Tomato medium size – 1 (Pulp and seed removed)
Coriander leaves – a few
Green chillies – 2
Lime juice – 1 teaspoon
Salt – as per taste
Fine chop onion, tomato, green chillies and coriander leaves and add it to a deep bowl (or even tumbler) along with peanuts and lime juice. Add salt as per your needs and mix vigorously with a spoon or fork.
Transfer into a plate and enjoy.
You can also try variations by adding or garnishing with fine chopped spring onions, sprinkling crushed black pepper etc.