All year long in our little area in and around southern Illinois you will find lots of fun entertainment. Often a carnival will be included in all that fun. Every year all around America there are carnivals and millions of Americans who flock to them. With rides, food, entertainment, and the rest carnivals are fun for all. The home town people come home and visit with friends when the carnival and entertainment come to town. Not only are there carnivals that come to town but those put on by the town as well. School carnivals and carnivals put together to honor others are a few examples of great carnivals as well.
Today, February 26, is national carnival day. So lets have some fun and think about some of the delicious carnival foods that we can make at home.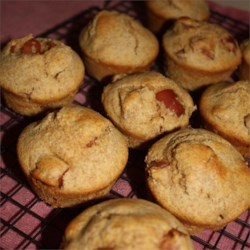 Corny Dogs
source Taste of Home
2 packages (8-1/2 ounces each) corn bread/muffin mix

2 tablespoons brown sugar

2 large eggs

1 cup milk

1 can (11 ounces) whole kernel corn, drained

5 hot dogs, chopped
In a large bowl, combine corn bread mix and brown sugar. Combine eggs and milk; stir into dry ingredients until moistened. Stir in corn and hot dogs (batter will be thin)

Fill greased or paper-lined muffin cups three-fourths full. Bake at 400° for 14-18 minutes or until a toothpick inserted in muffin. Serve warm. Refrigerate leftovers.

Yield:

1-1/2 dozen.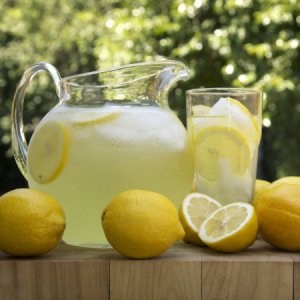 4 medium lemons juiced
1 medium lemon sliced
1 cup white granulated sugar
1 cup water
2-3 tbsp white granulated sugar for dipping
Ice cubes
Pour the 2-3 tbsp of white granulated sugar on a plate and set aside.
Juice the 4 lemons and set aside.
In a small saucepan, add the 1 cup sugar and the 1 cup water. Heat and bring to a simmer till all the sugar has dissolved, turn off heat! This is called "simple syrup"!! I know, the plethora of information I say...

but

tell me that is not super simple, yes?
Now, let's dredge those lemon slices through the reserved sugar and set aside.
Using your favorite pitcher Fill 3/4 with ice cubes.
Add your squeezed lemon juice to the pitcher with the ice.
Add all of your simple syrup, and stir.
Fill with cold water to your desired level.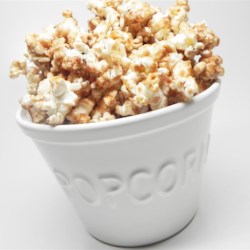 Caramel Popcorn
source all Recipes
4 quarts popped popcorn
1 cup brown sugar
1/2 cup margarine
1/4 cup light corn syrup
1/2 teaspoon salt
1 teaspoon vanilla extract
1/2 teaspoon baking soda


Place the popped popcorn into a large brown paper bag. Set aside.
In a 2 quart casserole dish, or other heat-proof glass dish, combine the brown sugar, margarine, corn syrup, salt and vanilla. Heat for 3 minutes in the microwave, then take out and stir until well blended. Return to the microwave, and cook for 1 1/2 minutes. Remove from microwave, and stir in the baking soda.
Pour syrup over the popcorn in the bag. Roll down the top once or twice to close the bag, and shake to coat the corn. Place bag into the microwave, and cook for 1 minute and 10 seconds. Remove, shake, flip the bag over, and return it to the microwave. Cook for another 1 minute and 10 seconds. Dump the popcorn out onto waxed paper, and let cool until coating is set. Store in an airtight container.
Enjoy your day and have a carnival of a good time