U.S.
1915
U.S.A.
Women's Suffrage Bill
Jan. 12th, 1915 : The House of Representatives voted Down the Women's Suffrage Bill, which would allow women the right to vote. The actual vote count was 204 against and 174 for this bill. Women's Suffrage leaders such as Ann Howard Shaw and Carrie Chapman Catt stated they would continue to find for the right to cast a ballot. The right to vote was granted to women in
1920
.
It took several battles for women to earn the right to vote. That's right earn as it was in no way offered to women for free. There were many against women being allowed to vote. While if it were not for women those that had the right to vote would not have been born.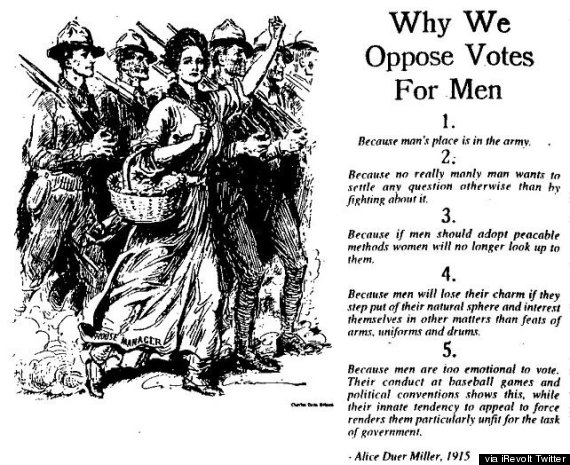 I so love this bit of humor one of the women fighting for the right to vote shared in cartoon feature.